Two new Pokemon revealed for Pokemon Sun and Moon along with varieties, adversary team
New Pokemon, varieties of existing Pokemon, and a look at the antagonists in Pokemon Sun and Moon have been revealed in the latest issue of CoroCoro out of Japan.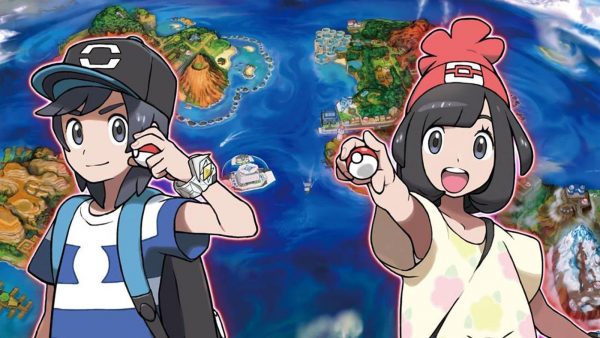 Sunabaa is a Ghost/Ground Type Pokemon, and going by the scans posted on Serebii, via Nintendo Everything, it looks like a sandcastle. Its evolved form is a larger sandcastle called Shirodesuna.
The Water Type Pokemon is Yowashi, a fish, and which turns into a larger form, or its School Form as the site notes. This is due to the several small fish which make up its larger form.
A pre-evolved form of Bewear is also shown in the scans. In this form he is called Nuikoguma. Pokemon will also change according to the environments in the various areas of the Alola region.
Alolan Meowth is Dark-type, which according to Serebii, developed after being bred by the royal family of Alola.
Alolan Marowak is a Fire/Ghost-type which evolved to resist its natural predators.
CoroCoro also provided a quick look at Team Skull, which are the antagonists in the game. Guzma is the boss and the girls you see is named Plumeri.
In next month's issue of the magazine, a look at Rockruff's "Secret Evolution" will be included.
The Pokemon Company will release more information within the next couple of days, providing not only a better look at the Pokemon, but localized names and likely new trailer.
Pokemon Sun and Moon will be released in November on 3DS.