UPDATE: $75 Xbox One upgrade also applies to some UK gamers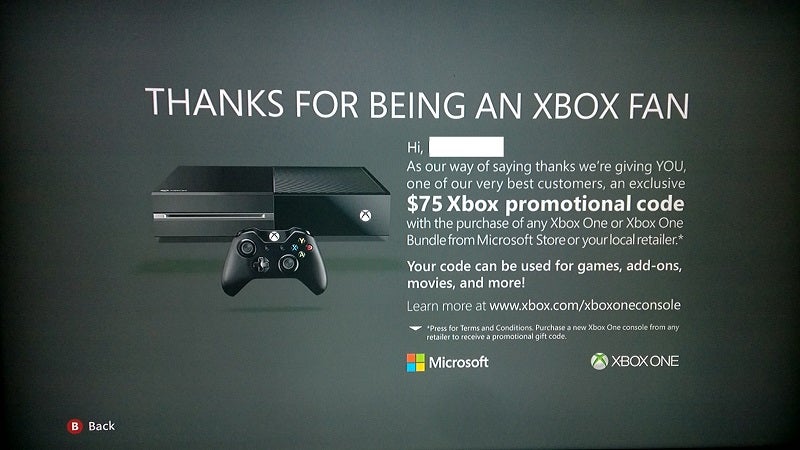 Xbox 360 owners who upgrade to Xbox One are being offers $75 as part of a new Microsoft promotion.
UPDATE:
Although it's still unclear how one becomes eligible for this update incentive (some have been offered it, while others haven't) Microsoft has confirmed to Eurogamer that the $75 deal also applies to the UK.
A company spokesperson told the site, "This short-term promotion is offered to select Xbox fans in the US, Canada and the UK. We are always looking for opportunities to bring promotions like this to our customers, but we have nothing further to share at this time."
Have you been offered the incentive?
ORIGINAL STORY:
The promotion was outed on NeoGAF, after an Xbox 360 user turned on their console, only to be greeted by this message:
As DualShockers points out, not everyone appears to have been offered this incentive. It's also unclear whether or not this promotion will make its way to other territories, but we'll keep our eyes peeled for further information.
What do you think?