Xbox One sales decline year-on-year over key holiday quarter, but Xbox Live hit a new record and software's booming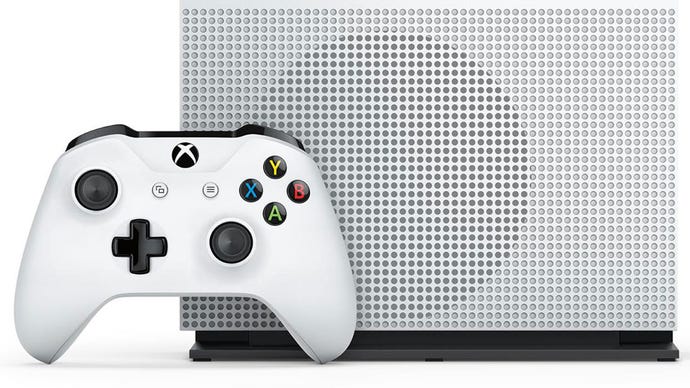 Xbox One is doing really well at the moment - despite totally normal hardware declines.
Xbox One sales over the quarter ending December 31, 2016 were lower than the same period in 2015, according to Microsoft's latest financials.
The company notes a "decline in volume of consoles sold" despite the introduction of the Xbox One S and some key discounts over the holiday quarter. Combined with "lower prices of consoles sold", Microsoft saw a 22% year-on-year decrease in console hardware revenue.
Not to worry, though; a few years into a generation it's natural for sales to slow and prices to drop. What's important is that Xbox is a thriving platform, and indeed, Microsoft said Xbox Live active users reached 55 million during the quarter. That's a new record, and well up on the previous high of 49 million in mid 2016.
You may remember that Microsoft saying Xbox had its biggest month yet in December 2016, and indeed the financial report notes an 18% increase in revenue on Xbox software and services, "driven by a higher volume of Xbox Live transactions and revenue per transaction".
Unfortunately this wasn't enough to compensate for declining hardware revenues - a trend we've seen in the NPD results each month - so overall, Microsoft's gaming revenue fell 3% year-on-year. Again, this doesn't mean Xbox is doing particular badly; the further you get from the initial splash of the Xbox One launch period, the tougher these comparisons will get - and they don't matter too much.
That Xbox One software and services are trending upwards so sharply is the important bit, and obviously a very healthy sign for Microsoft and the platform faithful.