What Are You Most Excited to See at E3 2019?
COMMUNITY QUESTION | Let's get hyped.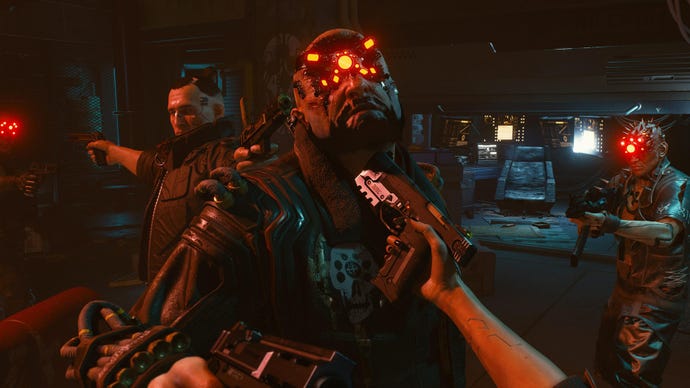 This article first appeared on USgamer, a partner publication of VG247. Some content, such as this article, has been migrated to VG247 for posterity after USgamer's closure - but it has not been edited or further vetted by the VG247 team.
E3 2019 is officially here! Arguably, it feels like this whole week has been E3 with the Pokemon Sword and Shield Direct, Google Stadia stream, and a mixture of reveals and leaks.
Tomorrow is a light day. EA Play is hosting a few streams where we can expect Jedi: Fallen Order, Apex Legends season two news, and all the usual annual sports games like FIFA. Sunday is when E3 kicks into gear though; it's when we'll see whatever Microsoft has planned. And that's just the beginning! For the entire E3 2019 schedule, peep our E3 2019 conference guide. Caty, Mike, and Eric will be on the floor all week long too.
For this week's Community Question, let us know what you're looking forward to this E3!
Matt Kim, News Editor
The best announcements at E3 are the ones you don't know about, so it's hard to say what I'm most excited to see. That said, there are some pretty interesting rumors floating around ahead of the show, and as a FromSoftware fanboy, the rumored FromSoft/George R.R. Martin game is pretty damn tantalizing. More than anything I hope it's an original IP that combines both of these fantasy creators' strengths.
Nadia Oxford, Staff Writer
I think I'll go with Pokemon Sword and Shield. I don't expect a lot of new information, since we just had a Nintendo Direct that dished out lots of good intel. Still, I'm very curious what fans going hands-on with the games think of crazy new gimmicks like Dynamaxing. I'm also interested to see how Pokemon works in a more open world, especially an open world with raid battles. I won't be on the show floor this year, so you kids better tell me everything I need to know. [Slaps pipe against open palm.]
Caty McCarthy, Features Editor
I'm really excited to see more of Cyberpunk 2077. Last year's re-reveal and the later released behind closed doors demo had me both curious and worried about it. CD Projekt Red making a shooter with a kinda dated-looking version of the cyberpunk aesthetic? Ehhh. But a new massive RPG from the creators of one of my favorite games of all time (and arguably the best game of this console generation)? Hmmm. I'm in the cautiously optimistic phase, but I'm still eager to see more of it.
I honestly didn't expect it to return to E3 so soon, but with the studio having confirmed it, we'll probably see another demo or trailer during Microsoft's big showcase on Sunday. Maybe we'll even see it running on the rumored next-gen Xbox that Microsoft will debut? Who knows! It's E3 time baby, get excited.
I'd also love to see more of the new Switch Animal Crossing, but considering Nintendo didn't specify that it will be playable at E3, I'm a little worried it might not even make an appearance now.