Update: Running Watch Dogs on AMD? Nvidia might have crippled your experience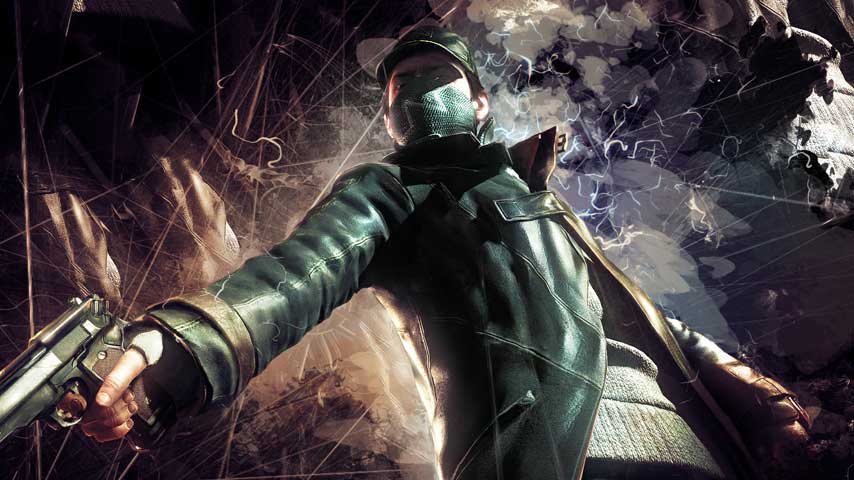 Watch Dogs is out on PC today, and while the game has received new updated drivers today, an AMD rep has warned that Nvidia's GameWorks support is in danger of crippling rival experiences and the PC ecosystem as a whole.
You can check out our Watch Dogs review round-up and PS4 review through the links.
Watch Dogs is the latest PC title to take advantage of Nvidia's GameWorks, a suite of tools designed to help developers boost the optimisation and visual performance of their games on the company's tech. It applies to many things, including particle effects, lighting models, textures and smoke, which are enhanced with the close assistance of Nvidia engineers.
It sounds good for Nvidia users, but AMD's Robert Hallock has suggested that this favouritism is negative for the PC market as a whole.
Speaking with Forbes, Hallcock said, "Gameworks represents a clear and present threat to gamers by deliberately crippling performance on AMD products (40% of the market) to widen the margin in favor of NVIDIA products.
"Participation in the Gameworks program often precludes the developer from accepting AMD suggestions that would improve performance directly in the game code—the most desirable form of optimization."
In short, if a problem arises with a GameWorks-developed title on AMD cards, the manufacturer is unable to suggest fixes or changes to Nvidia, but in the case of Watch Dogs partner Ubisoft, it would be able to make any changes without issue.
Hallock continued, "The code obfuscation makes it difficult to perform our own after-the-fact driver optimizations, as the characteristics of the game are hidden behind many layers of circuitous and non-obvious routines.
"This change coincides with NVIDIA's decision to remove all public Direct3D code samples from their site in favor of a 'contact us for licensing' page. AMD does not engage in, support, or condone such activities."
While he feels that there is nothing wrong with Nvidia choosing exclusive partners in this manner, he added that the secrecy and guarded nature of post-launch support is at odd with AMD's aim for transparency.
"Our work with game developers is founded concretely in open, sharable code, all of which we make available on our developer portal," he went on.
"We believe that enabling a developer with obvious and editable code that can be massaged to benefit everyone not only helps AMD hardware, but makes it possible for all gamers to benefit from our partnerships with a developer. As TressFX Hair runs equally well on AMD and NVIDIA hardware, for example, you can see this is true."
While today's new AMD driver update does optimise for Watch Dogs to a degree, Hallcock expressed concern that the volume of support from this point may falter.
"I am uncertain if we will be able to achieve additional gains due to the unfortunate practices of the Gameworks program," he concluded.
UPDATE: Since we posted the story above, we've seen tweets coming out of John McDonald calling out the source quoted in the Forbes piece, and the implication that Nvidia will block AMD support for GameWorks titles:
It is extremely frustrating to see an article criticizing work you did at a former employer and not being able to comment that the 1/

— John McDonald (@basisspace) May 27, 2014
@basisspace person who you are quoting from was just completely full of unsubstantiated bullshit. Thanks, Forbes. http://t.co/1RMBuztIYD 2/2

— John McDonald (@basisspace) May 27, 2014
@basisspace and while I never did, and certainly do not now, speak for nvidia, let me say that in the six years I was in devtech I 3/

— John McDonald (@basisspace) May 27, 2014
@basisspace *never*, not a single time, asked a developer to deny title access to AMD or to remove things that were beneficial to AMD. 4/

— John McDonald (@basisspace) May 27, 2014
@basisspace let's just stop there. But holy shit that article. So frustrating. 5/5

— John McDonald (@basisspace) May 27, 2014
What do you make of the above?
Via @Shivoa.