Warcraft: The Beginning - here's the official movie trailer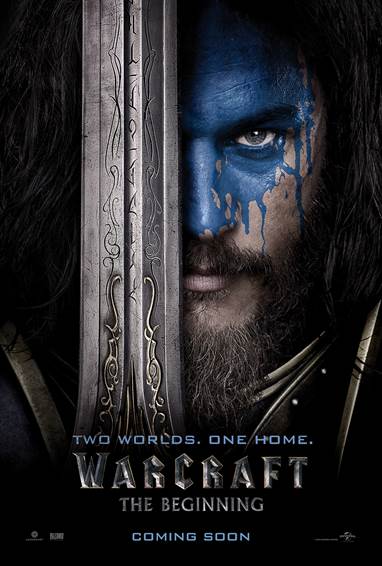 During BlizzCon 2015's opening ceremony, Warcraft film director Duncan Jones introduced the cinematic trailer for the movie, and brought out some of the cast members starring in the film.
Officially titled Warcraft: The Beginning, the plot revolves around Orc warriors coming through portals in order to colonize Azeroth.
"One army faces destruction and the other faces extinction. From opposing sides, two heroes are set on a collision course that will decide the fate of their family, their people and their home," according to the description.
The cast members introduced on stage by Duncan were:
Ben Foster - Medivh
Clancy Brown - Blackhand
Daniel Wu - Gul'dan
Dominic Cooper - King Llane Wrynn
Paula Patton -Garona
Toby Kebbell - Durotan
Other cast members, not on stage but in the film are: Travis Fimmel as Anduin Lothar, Robert Kazinsky as Orgrim, Ruth Negga as Lady Taria and Callum Keith Rennie as Moroes. More cast members can be found over on IMDB.
Warcraft will release in theaters on June 10, 2016.