Twitch Squad Stream will officially allow multi-streams next year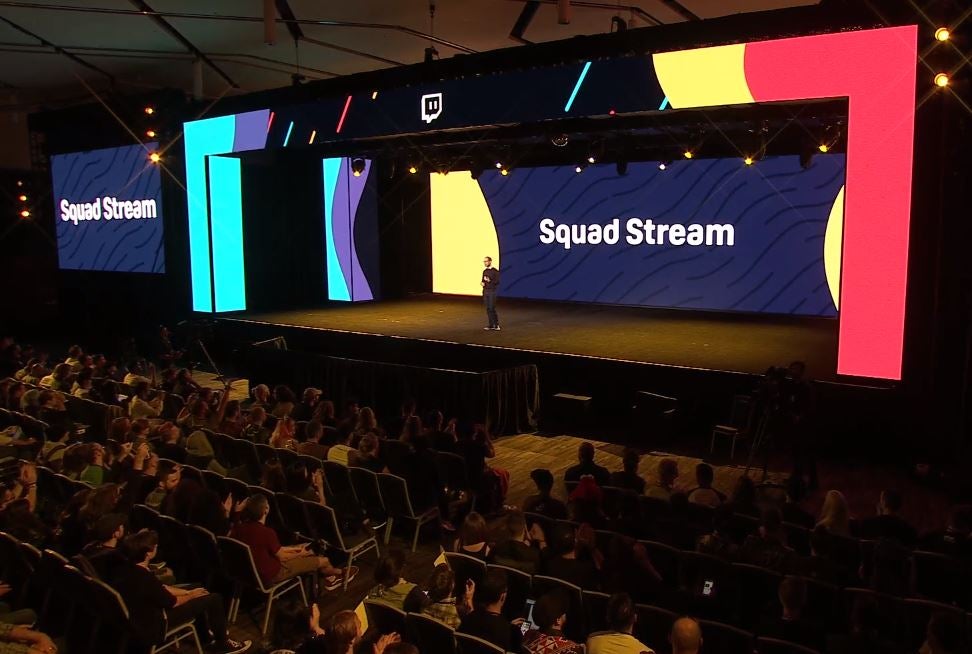 Twitch is getting a major new feature called Squad Stream.
Announced at TwitchCon, Squad Stream is Twitch's way of offering native support for multi-streams.
The new feature allows viewers to watch up to four streams at once; one for the streamer they're following and three other viewpoints for the rest of the squad.
This is perfect for co-op games, and in tense situations like what you might get in a PUBG or Blackout match. Right now, without using outside tools, there's no way to do this natively on Twitch.
The streamer can advertise the fact they're in a team with another streamer, who's also live, but that's about it. You can have multiple windows open simultaneously, obviously, but that's hardly a good way to follow the action.
With Squad Stream, viewers will have the option to watch all four streams in a single window, and jump between them at will. This is also possible on mobile.
In the demo shown on stage at TwitchCon, the UI appeared friendly and intuitive. For streamers, it's a press of a button to invite others into their squad, and they can easily show their viewers who they're streaming with.
As for chat, only the discussion in the stream currently in focus will be highlighted, and that'll change any time you switch to a different stream. You'll also be able to search for squad streams in the search bar.
Squad Stream will officially launch in 2019, but select streamers will be able to test it out later this year.
Thanks, PCGamesN.