Titanfall DLC could include alien monsters, says Heppe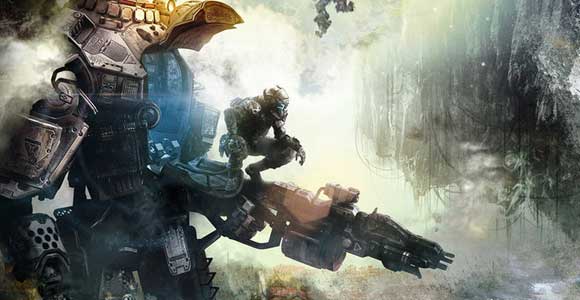 Titanfall is out today in Europe, and DLC is already on the cards. Respawn Entertainment community manager Abbie Heppe has suggested that new packs could explore the Frontier's alien life a little further.
Speculation over combative alien monsters began after these giant beasts were found in the official Titanfall art book.
As we now know; Titanfall will receive three major DLC drops and free content in between. When IGN asked Heppe if this additional material could include alien threats, she replied, "We are going to have maps added, and we're trying to give players as much of a varied look at things as we can so that is definitely a possibility."
As for new Titan types, it appears that The Ogre, Stryder and Atlas will be the only vehicles for the foreseeable future, in the name of keeping things balanced. Heppe went on, "That's a real big question. In order to [add a Titan] it takes so much balancing to make all the Titan abilities work with each other, and then against pilots.
"It's a huge undertaking. Originally we just had the Atlas titans and then the team refused to add in the rest of the Titans until we were all sure that that one fitted perfectly with everything else in the game, so... I'm not announcing any new Titans right now!"
Looking onward, Heppe continued, "We're always looking towards iterating and what's next and what we can learn. So would we do everything exactly the same way? I don't think any game developer ever would tell you yes. I think we're always looking at going bigger and better so we'll see what happens in the future.
"I'm really, really happy with what the team has done though. As a start and exploring what narrative elements we can bring into multiplayer… being one of the first companies that's doing it the way we did it, I'm pretty happy about that. It's one of my favourite ways to play the game."
Are you picking up Titanfall this weekend? Let us know below, and be sure to check out my big online tips guide to prepare yourself for the fight.