Three years later, you can finally customise your Payday 2 Safe House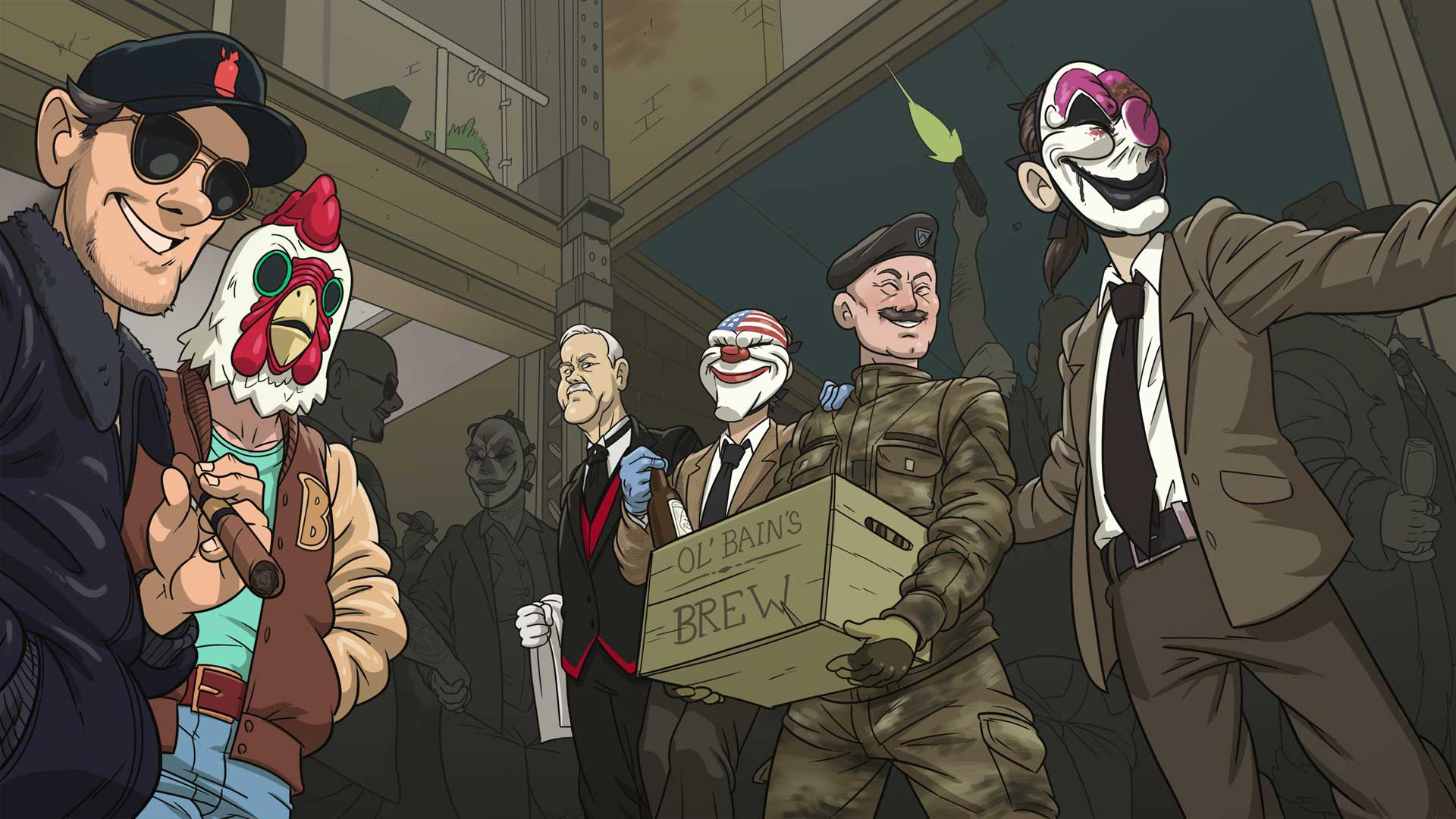 Payday 2 now supports a much-requested and long-awaited feature.
Payday 2 is in the middle of a community event called Hoxton's Housewarming Party, a ten day extravaganza of free content.
The first day delivered a great big patch and two new difficulty levels - Mayhem and One Down - as well as rebalancing for existing difficulty levels.
On the second day, Overkill delivered a new Safe House. Players level 25 and over can now upgrade different areas; some examples of customisations include adding a shooting gallery with damage calculator, a tool to change the colour of your vehicle or opening the possibility of gambling to convert offshore cash to spending money.
By completing daily missions players can unlock unique trophies for the Safe House, and even invite other players in. For some reason there's also a butler, voiced by Monty Python's John Cleese.
The Safe House changes have proved petty popular; it's something Overkill has been talking about possibly maybe one day implementing since before the shooter came out of beta. It's fantastic to see it finally make release - over three years on from Payday 2's August 2013 release.
The third day of the event brought four masks depicting famous mobsters from the 1900s (Charles "Lucky" Luciano, Stephanie "Madame" St. Clair, George "Bugs" Moran and Al Capone) as well as four more masks colours and 45 colour sets.
Seven days remain, so if you've ever though of heading back into Payday 2 now's probably the time. Don't worry; that microtransaction stuff is long gone. Keep an eye on the Payday 2 website for updates.
Payday 2 re-releases on PS4 and Xbox One this week in a new bundle called The Big Score, which includes all the DLC released for PC up till the end of 2015. The console builds were pretty sadly neglected for a long time, so goodness know how this will go down.