THQ's fully confident WH40K:DMO will attract 1M players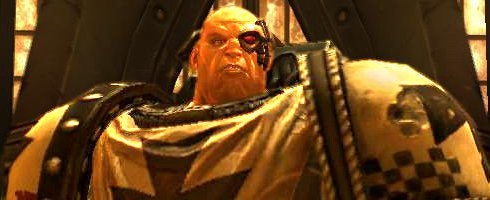 THQ's Danny Bilson has said that should Vigil's Dark Millennium Online garner 1 million players, he would be very pleased. Unsurprisingly.
Speaking with CVG, Bilson said the Warhammer 40K MMO should appeal to the WoW crowd, as it's very user-friendly.
"I'm a diehard MMO player myself - going back to EverQuest," said Bilson. "I've spent lots of time in WoW. As a WoW fanatic, I'm going to go right to 40K as soon as it comes out. It's very friendly to the WoW player.
"They've got 14 million players! Gimme a million and I'm good! We're real good at a million, right? We don't need everybody to migrate. We just need some of them - and I'm full confident we're going to get them.
"[40K] is stunning. It's going to be a masterpiece. It's been in development for three-and-a-half years already. It's got two more to go. Look at it.
"The brand is fantastic - it's so deep and so wonderful. There's just so much for us to play with. There's more vehicles in our thing [than WoW], the combat's completely different; you can get four guys in a tank and go.
"It's sensational. I believe within the next six months we're going to be showing playable sections of the game, not just a movie."
Gushing aside, Bilson said during an investor's meeting at E3 that THQ wanted to "shake up Blizzard" with Dark Millennium, letting it know that "they're awesome... but we're in the game."
Still, 1 million players is nothing to sneeze at; even 300K is good for some.
More information on WK40K:DMO is promised for gamescom in August.