These Are the Games You Should Buy With Your New PlayStation 5
If you have the PS5 in your entertainment stand, here are the games you should play.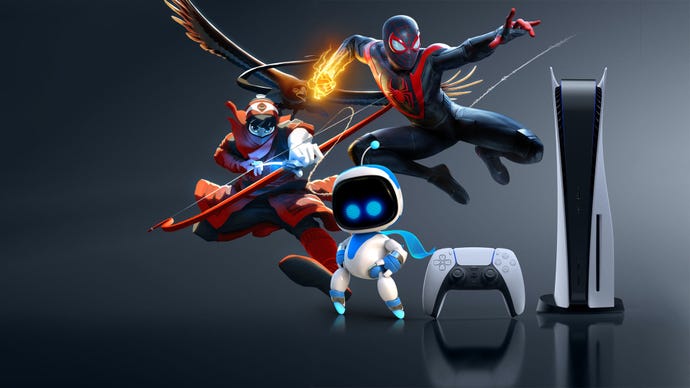 This article first appeared on USgamer, a partner publication of VG247. Some content, such as this article, has been migrated to VG247 for posterity after USgamer's closure - but it has not been edited or further vetted by the VG247 team.
Well done, you've somehow managed to acquire a PlayStation 5! You're one of the chosen few that were able to brave those rough pre-order waters and come out with a system in hand. Congratulations on your luck and fortitude, orr whatever exorbitant salary that allows you to afford those scalper prices.
Now that you have a PS5, you might be wondering what you should play? There are a host of choices available to you, including a mix of system exclusives, cross-gen titles, and solid multi-platform options. It helps that the PS5 supports nearly every PS4 game, so you never have to stop playing recent hits like Ghost of Tsushima and Captain Tsubasa: Rise of New Champions (but not P.T… boo).
Here's the full launch lineup for the PlayStation 5:
| | | | |
| --- | --- | --- | --- |
| Assassin's Creed Valhalla | Demon's Souls | Marvel's Spider-Man: Miles Morales | The Pathless |
| Astro's Playroom | Devil May Cry 5: Special Edition | Mortal Kombat 11 Ultimate | Planet Coaster: Console Edition |
| Borderlands 3 | DIRT 5 | NBA 2K21 | Sackboy: A Big Adventure |
| Bugsnax | Fortnite | No Man's Sky: The Next Gen | Warhammer: Chaosbane Slayer Edition |
| Call of Duty: Black Ops Cold War | Godfall | Observer: System Redux | Watch Dogs Legion |
| Dead by Daylight | Maneater | Overcooked: All You Can Eat | WRC 9 |
With that spread of games in front of you, it can be hard to determine where to spend your hard-earned $40-70. So here's a list of titles that already provide an excellent gaming experience on Sony's new platform.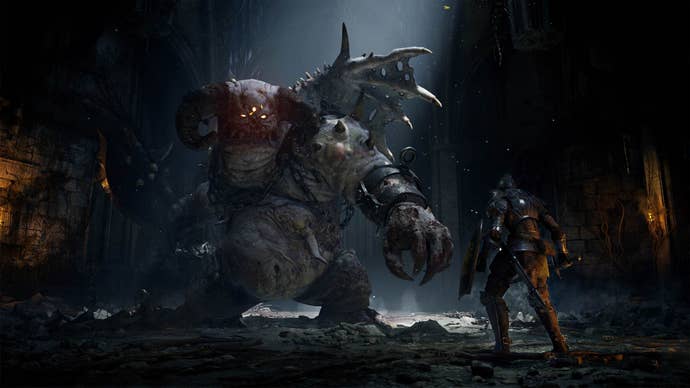 If You Want to Hate Yourself at 60 FPS: Demon's Souls
Demon's Souls is bar-none the most "next generation" game available on either PlayStation 5 or Xbox Series X. In a world of cross-generation games, Bluepoint Games' remake of Demon's Soul is one of the few solely available on PS5, and it shows. It sports the same haunting atmosphere and impressive gothic architecture of the original, but now it's backed up by impressive lighting. And thanks to the power of the PS5, it runs at a silky smooth 60 FPS.
It's still Demon's Souls though, a game that in some respects is more unforgiving than the first Dark Souls, so it's not a game for everyone. And hardcore purists may find fault in some of Bluepoint's visual updates of familiar enemies. But if you're up for the challenge, or you just like the act of digital self-flagellation, Demon's Souls is here for you.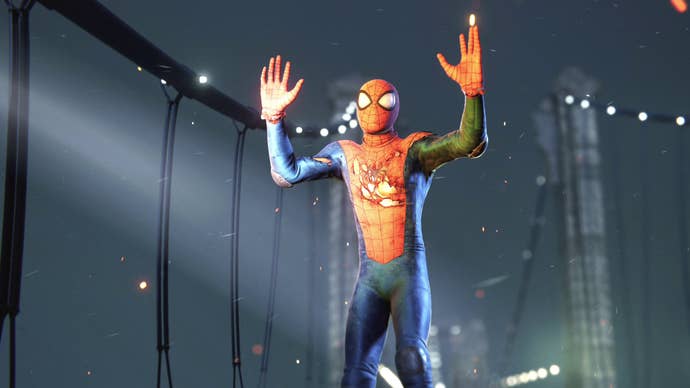 Anyone Can Hold The Controller: Marvel's Spider-Man: Miles Morales
Marvel's Spider-Man wasn't just a fantastic game on PlayStation 4; it was one of the best ever adaptations of the friendly neighborhood hero. Miles Morales is a standalone semi-sequel that picks up where the first game left off. Peter Parker's protege Miles steps up to protect New York on his own, now that his mentor is on vacation.
This is the same seamless swinging action as the PS4 original, and it takes place in largely the same version of New York. But it benefits from the performance available on the PS5, with a 60fps mode, ray-tracing enhanced 4K fidelity mode, and near-instant loading times. It also helps that Miles' story is stronger than Peter's was, since it's more specific to his neighborhood and doesn't have to worry about establishing a whole new universe. If you loved Spider-Man on PS4, you'll probably find a lot of excellent superhero action here, with a shiny next-gen sheen.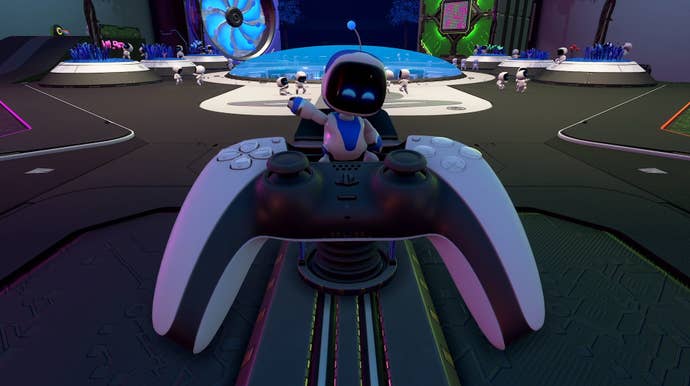 Family Friendly Fun: Astro's Playroom
You could also put Sackboy: A Big Adventure in this category, but to be honest, the best platformer on PS5 right now is the one that comes installed on the system. A lot of folks missed Astro Bot Rescue Mission on the PS4 because it required the niche PS VR. Here in Astro's Playroom, developer Team Asobi shows players what they've been missing.
Not only is Astro's Playroom a tight platformer with an absolutely adorable lead character, it's also a showcase for the DualSense controller. You'll get a great feel for the improved haptics as Astro skates across icy surfaces, and you'll experience the resistance of the Adaptive Triggers when Astro is in spring mode. Combined with a thoroughly enjoyable platformer is a love for PlayStation's entire history, with looks back at old hardware and classic games. And best of all, Astro's Playroom is free.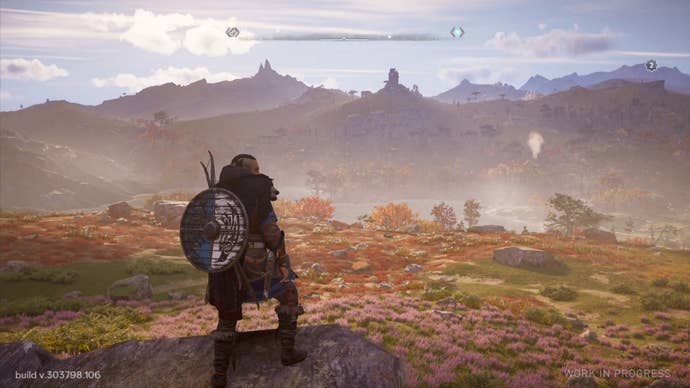 Avoiding Your Family: Assassin's Creed Valhalla
The holiday season is here, and normally that means spending time around your family. If that's a situation you're keen to escape Ubisoft has a game you can fall into. Assassin's Creed Valhalla isn't as long as its predecessor, Assassin's Creed Odyssey, but it's still a good 60 hours of play to see it through.
You step into the DNA of Eivor, a Viking who has come to England to establish a new home. Unfortunately, not only are the English and Danish there already, but you also have to contend with the Order of the Ancients, a cult bent on world domination. Ride around the bright, beautiful English countryside, stab people with your not-so-Hidden Blade, and dual wield shields. Assassin's Creed Valhalla is a grand adventure. You just need to make sure you set aside time for it.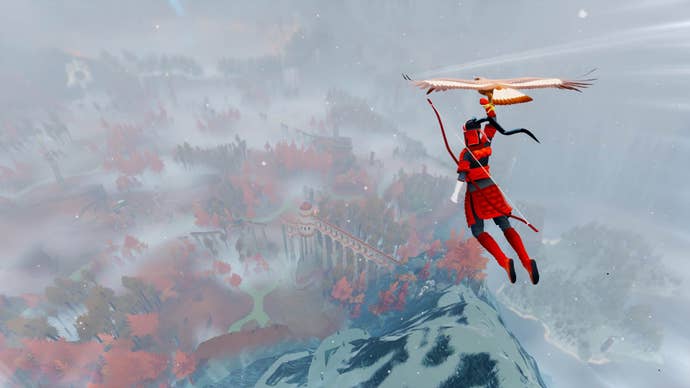 Going With The Flow: The Pathless
Sometimes you need a game you can just vibe with for a bit. The Pathless is a mythical adventure game that sees you as a nameless hunter seeking to push back the darkness in her world. You'll rush across the grand expanse of nature, floating with your eagle or defeating foes with your bow and arrow.
What makes The Pathless work is you're not actually aiming the bow and arrow. General movement is fast and freeing, and landing shots with your bow depends on timing, not aiming. It's almost like a rhythm game, without a slavish tie to music. Once you get the hang of it, you'll run through grassy plains, pinwheel through the sky, and easily defeat fiendish mythic beasts. It's not as pure a vibe as something like Journey, but at times it fits within that sphere.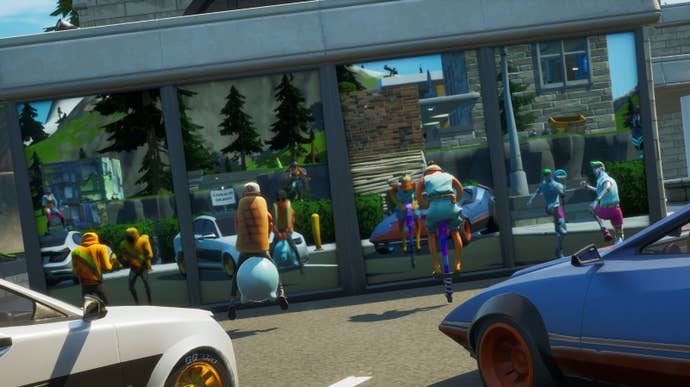 I'm So Very Poor: Fortnite
Maybe you don't have any money to spare now that you've spent $500 on a console. Your wallet is tapped out, with little more than dust bunnies and old movie tickets floating around. (Remember going to the movies?) So maybe you need something that's absolutely free.
Well, there's an excellent mainstay in the form of the most popular game at the moment, Fortnite. Epic Games has made a brand-new PS5 version of Fortnite, with better performance, 60fps split-screen, and support for the PS5 DualSense. And if you've paid for previous Fortnite content, then all that content will be moving on to the new version.
---
That's enough to get you started in the early days of your PS5 lifestyle. Sony and other developers are only beginning to come to terms with the system's capabilities; the gulf between what Sucker Punch accomplished from Infamous Second Son to Ghost of Tsushima needed to play out over this generation. But for now, there's a host of launch titles for you to play and backward compatibility means you can revisit your PS4 favorites at any time. Enjoy the generation, my friend.