The Last of Us Part 2 may be getting a PS5 patch, according to industry insider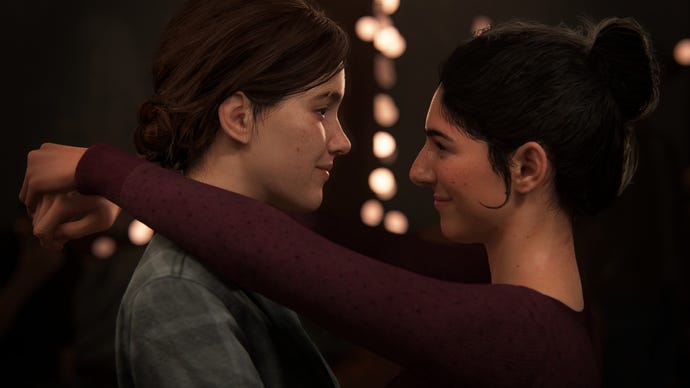 The Last of Us Part 2 may be getting a dedicated PlayStation 5 patch in the not-too-distant future, according to one industry insider with a decent track record.
Naughty Dog's 2020 survival horror hit may be due to get a PS5 patch, according to someone with a recent history of reliable news leaks. ResetEra forum member Navtra replied to a comment in a PS5 thread stating that "a patch was in the work at some point" for the record-breaking Game of the Year award winner, but they aren't sure "if it's still happening or when".
"I'd be surprised if it doesn't get a patch, though," they conclude when another user asks if they should hold off buying the PS4 game.
If you're wondering why you should bother to take the word of an anonymous user on an online message board, Navtra has a history of uncovering information before it's available to the public.
Ahead of the PS5 showcase in June 2020, Navtra correctly predicted that Sony would show off a new Ratchet & Clank title, a LittleBigPlanet spin-off, Gran Turismo 7, Horizon Forbidden West, Marvel's Spider-Man: Miles Morales, and the Demon's Souls remake.
If that's not enough to convince you, the user also appeared ahead of the official reveal of Final Fantasy 16, noting that the game would indeed have 'some kind of PS5 exclusivity'.
This isn't the first time we've heard about a potential PS5 version of the game, either: retail listings suggest that a PS5 version of Naughty Dog's post-apocalyptic adventure could be on the way, too.
If you do pick up the game on PS5, you'll notice that it supports haptic feedback via the DualSense controller, but that's about the extent of its next-gen features at the time of writing.
Neither Sony nor Naughty Dog have outlined that any specific PS5 update is in the works for The Last of Us Part 2 at the time of writing.