The Humble THQ Nordic PlayStation Bundle is back for a limited time, and some tiers are already sold out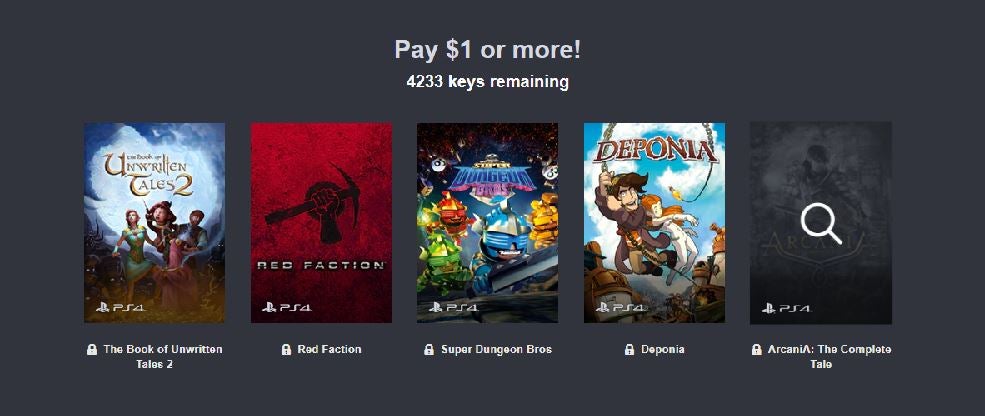 The Humble THQ Bundle has returned once again for a limited time, giving you a chance to pick up some cheap PS3 and PS4 games.
The bundle is available for the next 13 days, but there's a catch: once a tier is sold out, its gone forever. At the time of writing, the $1, and $8 tiers are that's left. Each tier has a limited number of keys, when exhausted, it gets removed.
The $1 tier gets you The Book of Unwritten Tales 2 for PS4, Red Faction for PS4, Super Dungeon Bros. for PS4, Deponia for PS4, and Arcania: The Complete Tale also for PS4.
Upgrade to the $8 tier and you get all the above plus Battle Worlds: Kronos (PS4), Destroy All Humans! (PS4), Legend of Kay Anniversary (PS3 and PS4), and Destroy All Humans! 2 for PS4. Unfortunately, the $15 tier is all sold out.
You can check out the bundle for yourself through the link, but remember, it's only available for owners of a PlayStation account in certain countries. Europe is not included, sadly, and you see the full list here.