Orsinium DLC pack for The Elder Scrolls Online lands on PS4, Xbox One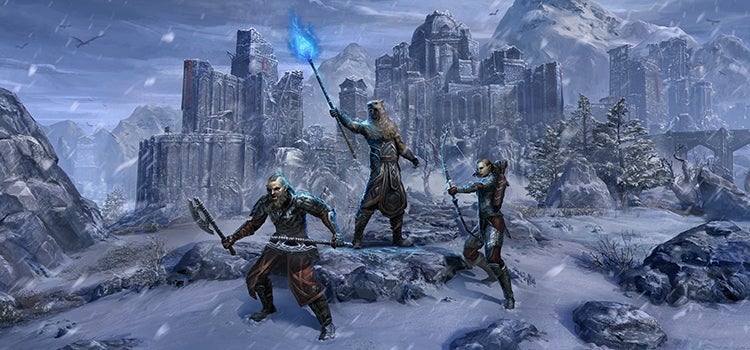 The Orsinium DLC pack is now available for The Elder Scrolls Online players on PlayStation 4 and Xbox One.
PC and Mac players acquired the DLC earlier this month.
The Orsinium pack provides access to Wrothgar and the city of Orsinium, and contains over 20 hours of new story content and quests in a new zone available to characters of all levels.
Players can take on the challenges of the Maelstrom Arena, or head over to the new public dungeons to take on world bosses.
New equipment, the Ancient Orc crafting style, recipes, or costumes have also been added.
The Orsinium DLC game pack is available for free to ESO Plus members, otherwise, it will run you 3,000 crowns in the ESOTU Crown Store.