The Division update 1.2: Phoenix Credits cap doubled, gear score lowered for next Incursion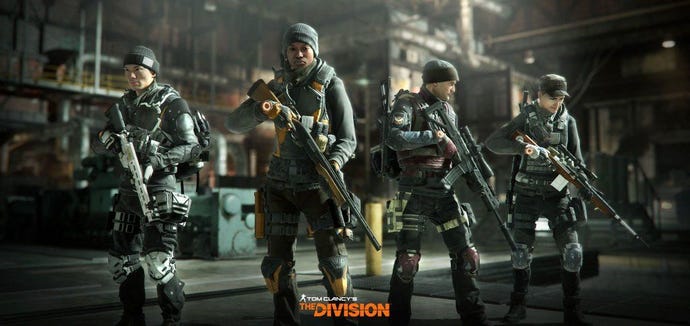 Major weapons overhaul will follow update 1.2; more bug fixes and changes detailed.

The Division update 1.2: Phoenix Credits cap doubled, gear score lowered for next Incursion
The Division's next major update will increase the number of Phoenix Credits that players can hold to 2,000.
That's double the amount as it currently stands, a restriction that forced players to spend their credits rather than save up for multiple expensive blueprints.
In today's State of the Game Twitch stream The Division's developers detailed a number of new changes coming in update 1.2, and hinted that a release date of the patch may be revealed next week.
The next free mission incursion will have a suggested Gear Score of only 150, the same as Falcon Lost, rather than the 220 Gear Score displayed on the map. Currently labelled Broken Circle, the incursion will be renamed in time for update 1.2.
Massive also said that update 1.2 will not include any major changes to weapons. "It's a first step but we are not going to directly touch the weapons," it said.
Instead, update 1.2 is focused on gear and talents, but changing those well have a knock on effect to guns and armour.
Interestingly, Massive said that a dedicated update for weapons will be released sometime after update 1.2, and that will have consequences for all weapons types, from SMGs and shotguns to marksman rifles and LMGs.
The goal is to encourage players to equip and try out different weapons, rather than just the overpowered SMGs and M1A marksman rifle.
Other fixes and changes coming to The Division with update 1.2 include:
Bug for the Sentry Gear Set automatically targeting players during the Dark Zone will be fixed
Bug where players don't receive weekly rewards for the Falcon Lost Incursion will be fixed
Brutal talent will be nerfed
Balanced talent will allow quick scoping
Forced talent with Sentry Gear Set will change
Reckless talent will "work properly"
Performance gear mods to be buffed
The introduction of a Toughness character stat will combine Health, Armour and Stamina
Armour cap will be increased to 75 percent
VOIP indicator will now be in the UI
Last week Massive revealed that The Division update 1.2 will add a new Dark Zone bracket for players with a Gear Score of 200+ and increase more High-End loot drops for players.