The Binding of Isaac creator teases new platformer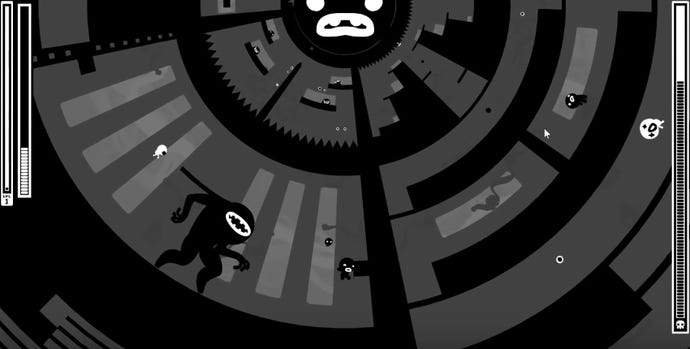 Edmund McMillen is working on a platformer/shooter-type thingy.
Edmund McMillen, creator of The Binding of Issac and co-creator of Super Meat Boy and others, has revealed that he has yet another game in development.
Not to be confused with The Legend of Bum-bo, the other game McMillen is working on, this new project doesn't have a name just yet.
From the video, you can see there are some platforming and shooting elements. Beyond that, we don't know much else. Even McMillen is calling it a "thingy" for now.
McMillen has since told Eurogamer that the project is in development for PC and Mac, with a console version being "a big possibility".
"No name yet so we are just leaking out early teases for now, all I can say is I think most would describe it as a Mega Man / Isaac-like, but a platformer with really tight controls," he told the site, adding that work continues on both this The Legend of Bum-bo.