The APOCALYPS3 - everything so far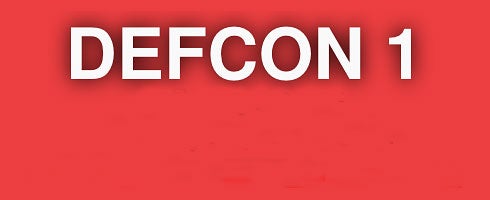 The world is coming to an end - at least, that's what it feels like to "fat" PS3 owners right now, with the machines experiencing a worldwide bug blackout.
We have everything rounded up from the situation so far after the break.
Beginning with the initial outbreak, the base story is here. PS3s are seeing errors that prevent them connecting to PSN, it was reported, with further user information pointing to some kind of clock error. 8001050F error codes, apparently, are indicative of the machine being locked off PSN and being susceptible to Trophy data corruption. Not mentioned in Nathan's story this morning is that this appears to only be happening to fat PS3s. PS3 Slim models seem to be getting away with it, and are carrying on as normal, according to this SCEA tweet.
It appears that even if you're PS3 isn't plugged in or is just on standby, your console will be affected as long as it's a pre-Slim model. Said Digital Foundry's Richard Leadbetter: "Yup, confirmed on my NTSC 60GB Launch PS3 left on standby yesterday..."
As well as retail units, DF also confirmed that debug units for developers and journalists aren't working either, stating even if you had it plugged out at the mains, you're a goner as well: "PS3 bug also affects units that have been completely removed from the mains too... confirmed on my TEST unit too. Hits on boot, pre-login." Ouch.
As for what SCEE, a statement sent to VG247 this morning, says: "We have found out that some users are experiencing a network connection failure when signing on to PlayStation Network. We are currently looking into the issue to identify the cause of this network connection failure and will update further information as necessary (on the Blog /or official website/). We appreciate for your understanding and continued support."
The whole situation has even gone as far as even trending on the service. In the UK, the error code "8001050F" was one of the big talking points, while worldwide, "PS3" is also there as well.
Develop's also reporting that debug PS3s are being hit by the error.
DF's reported you can't go back to an older firmware to fix the problem: "Flashing to a higher firmware doesn't fix the PS3 bug by the way on either retail or debug units"
UK Community Manager for PlayStation, MusterBuster, has posted the first real statement we've had on the situation this afternoon from SCEE: "Our teams are currently working on a fix for this issue. We have no details of an ETA yet. We expect to have further news shortly."
MAJOR UPDATE FROM MB. Confirms the problems stem from the console's clock functionalty The full update is below (thanks, Redh3lix): "Update: 16:58 As you may be aware, some customers have been unable to connect to the PlayStation Network today. This problem affects the models other than the new slim PS3.We believe we have identified that this problem is being caused by a bug in the clock functionality incorporated in the system.Errors include:

* The date of the PS3 system may be re-set to Jan 1, 2000.
* When the user tries to sign-in to the PlayStation Network, the following message appears on the screen; "An error has occurred. You have been signed out of PlayStation Network (8001050F)".
* When the user tries to launch a game, the following error message appears on the screen and the trophy data may disappear; "Failed to install trophies. Please exit your game."
* When the user tries to set the time and date of the system via the Internet, the following message appears on the screen; "The current date and time could not be obtained. (8001050F)"
* Users are not able to playback certain rental video downloaded from the PlayStation Store before the expiration date.

We hope to resolve this problem within the next 24 hours. In the meantime, if you have one of the above listed models, we advise that you do not use your PS3 system, as doing so may result in errors in some functionality, such as recording obtained trophies, and not being able to restore certain data. As mentioned above the new slim PS3 is not affected with this error. We are doing our best to resolve the issue and do apologise for any inconvenience caused.
Finally, for now, if you haven't seen it already, you really need to. This video shows the need to own noobs at Modern Warfare 2. Give this guy a view or two: he deserves it, just for the line "I'm so pissed off right now, I had to put some fucking pants on." Legend. Watch the video below.
We'll update this post throughout the day in case anything happens. If you have anything to add to this, add it below. Fingers crossed we'll go back to Heavy Rain soon, innit.