Temtem: How to Get Through the Vumbi Dojo Sand Maze and Beat Dojo Leader Musa
We show you how to reach and defeat the leader of the fifth Dojo in Kisiwa, the resistance leader Musa.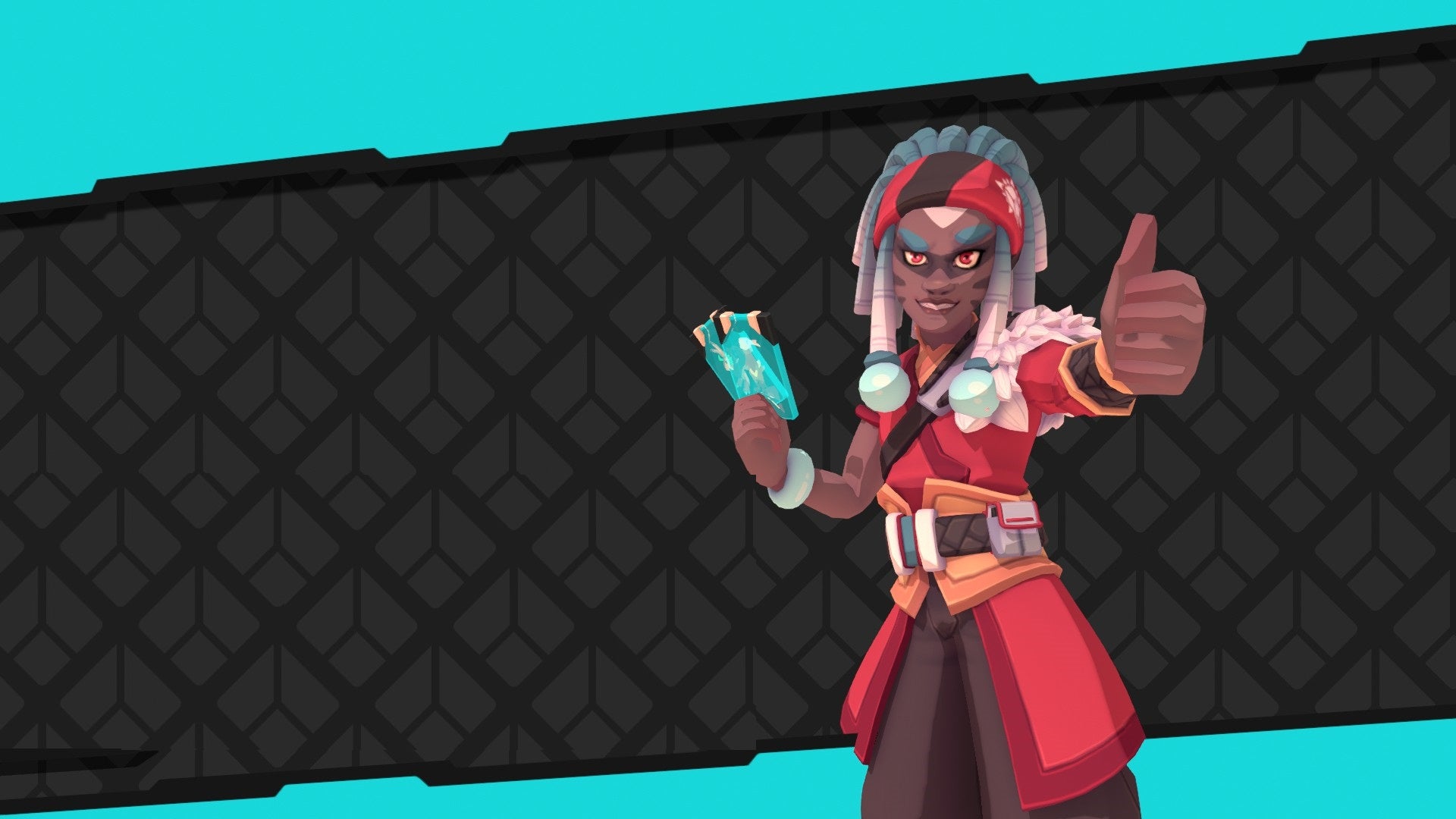 Not long after reaching Kisiwa in Temtem, you'll be invited to challenge the Vumbi city Dojo and its leader, Musa. Unfortunately the Dojo is a labyrinth of quicksand traps and multiple floors designed to get you lost quickly, so we'll show you how to get through the Vumbi Dojo sand maze and beat the Dojo Leader Musa here.
On this page:
How to Get Through the Vumbi Dojo Sand Maze in Temtem
To get through the Vumbi Dojo sand maze in Temtem you'll need to have your team ready to fight other tamers, as there's no perfect route that'll get you to Musa without some kind of confrontation. The Dojo itself is full of strange sand traps that'll carry you down— and somehow up— between multiple floors, meaning that you'll have to take a looping, circuitous route to find Musa at the far North end of the Dojo. Here's how to get through the sand maze safely and with the minimum amount of fighting.
Walk straight down the rectangular pit in front of you (the only one you can go through).
Down at the next floor, keep walking North and drop through the next one in front of you.
Land and walk through the door in front of you into the next room.
Here, leap into the smaller pit on your right.
Ignore the pit you land in front of. Walk to the left of the room and leap into the pit there.
You'll instantly fall into another pit you can't avoid and back into the same room you were in before, only now you're further ahead.
Walk forward and battle the two tamers. They have a Drakash (Earth/Fire, level 40), a Zizare (Earth, level 40), Mudrid (Earth/Crystal, level 40) and a Skunch (Neutral/Melee, level 40). A powerful Melee-type can devastate this team, as well as Water or Nature types.
Once you've beaten them, move on to the pit they were blocking.
Of the two pits you then fall next to, take the smaller one in the lower-right corner.
This'll drop you to an area with only one pit to use. Take it to land by the doorway to the next room, and walk on through.
In the next room, take the pit on the right.
Once you fall through, take the one above you, to the North.
Now you're in a segmented room with tamers to the North of you. Ignore them and take the pit to the left.
Once through, you'll see three pits in a rough triangle. Take the one to the right.
You'll drop through into a tiny corridor with pits to the North and South. Take the South one.
You'll land back in the room with gridded pits, but now further up. There's Temtem tamers above you. They have a Pycko (Earth/Fire, level 30), a Grumper (Earth/Electric, level 50), a Goty (Neutral, level 30) and a Mouflank (Neutral, level 50). Melee types will really hurt the Pycko and Grumper, while the other two will only take double damage from Mental attacks.
Once you win, walk past them and take the pit on the top-right, not the central one furthest away.
This'll drop you into a U-shaped corridor with a pit on the right. Use it.
You'll fall into a tiny room with only one pit in front of you. Fall into that, then follow the corridor to the North to find Musa!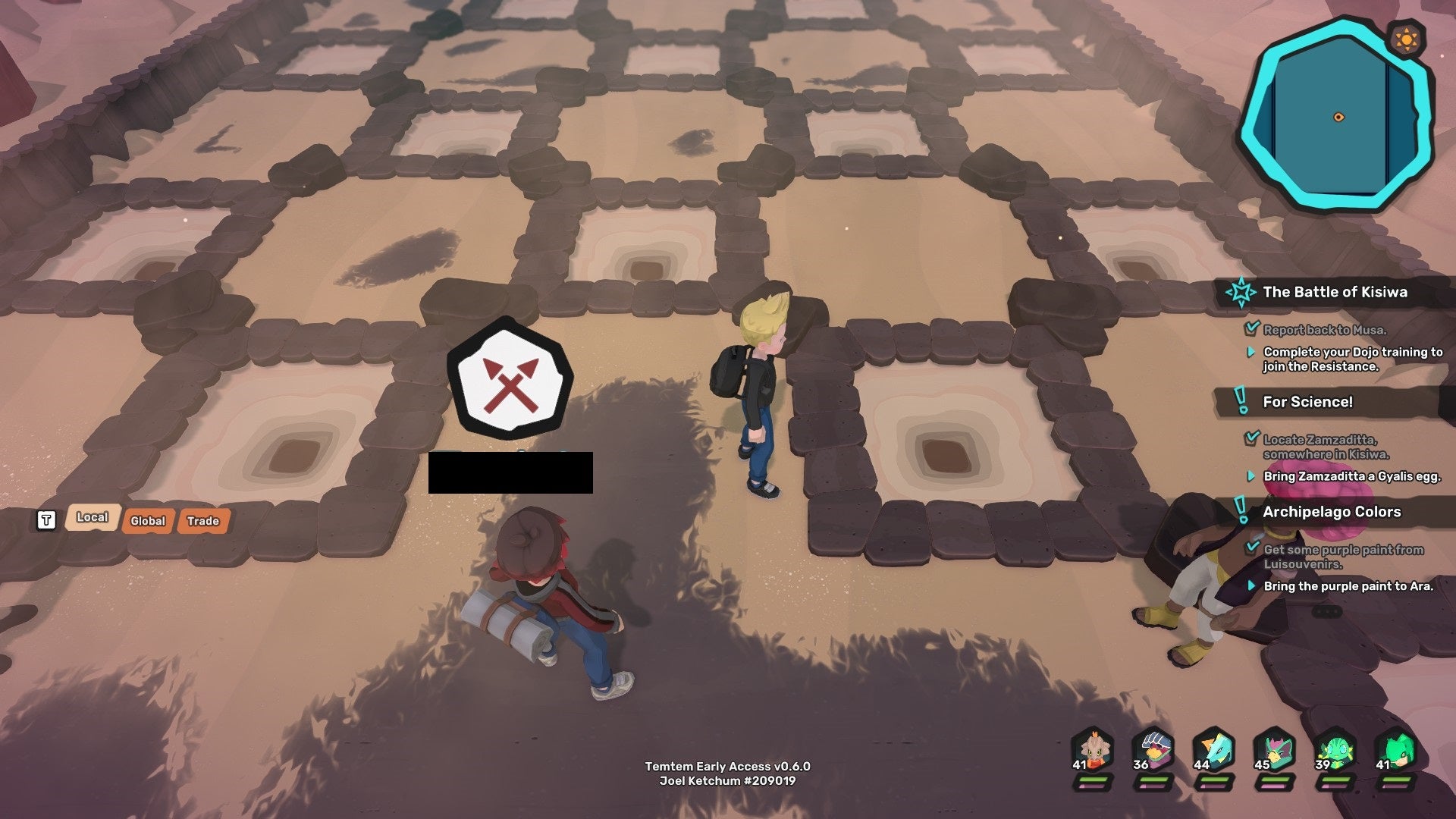 If you're determined to catch every Temtem out there, why not check out our full Temtem Guides Hub and walkthrough here? We've got guides on how to beat Dojo Leaders, catch rare Temtem, find unique items and more!
How to Beat Dojo Leader Musa
Dojo Leader Musa's Temtem are mostly native to Kisiwa island, hence why a lot of them are Earth-types. They tend to focus on high defense, soaking up the worst your team has to offer and trying to outlast your own team. We've laid out her full roster below.
Dojo Leader Musa Temtem Team
| Temtem | Level | Type | Weakness |
| --- | --- | --- | --- |
| Mudrid | 40 | Earth/Crystal | Melee (x4), Water, Nature, Earth |
| Kauren | 40 | Earth | Water, Nature, Melee |
| Mushook | 42 | Melee/Toxic | Mental, Wind, Digital |
| Akranox | 42 | Earth/Toxic | Wind, Melee |
| Skunch | 48 | Neutral/Melee | Mental, Digital |
| Yowlar | 50 | Neutral | Mental |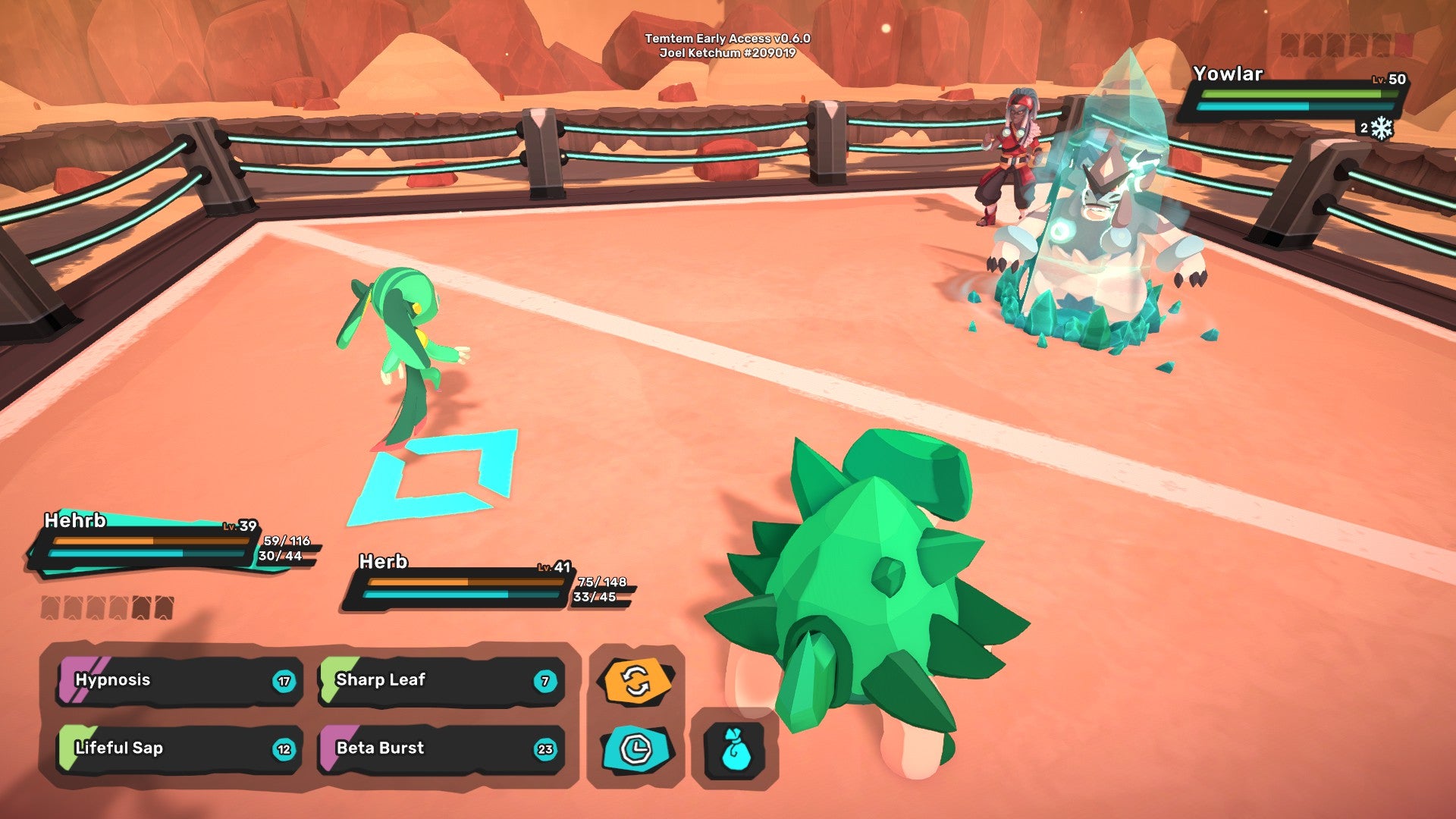 Dojo Leader Musa Weaknesses and Strategy
The obvious starting point to breaking through Musa's defense is to get a lineup that she's weak to, so you'll want some Temtem with both Melee and Mental attacks, swapping between them as appropriate. Nature, Water and Wind Temtem are also good choices, as well as Digital if you have any (though you almost certainly don't).
Beyond that, you'll also want to look out for the high offensive power of Skunch and Yowlar, both of which have their own powerful fighting-type moves, like Haito Ushi and Oshi-Dashi, the former of which can put your Temtem to sleep. Yowlar can also freeze itself and restore massive HP with the move Hibernate, though this leaves it vulnerable for two turns. Of course, if you're struggling, there's always our patented technique for cheesing any fight you come across.
Musa Rewards
For defeating Musa, you'll get 2463 Pansuns, as well as the unique Resistance Badge, a held item that increases the damage of Neutral attacks by 15%. She'll also open the way to the next city, Upinzani.
If you want something to do between Tem-sessions, we've got some great Temtem material here. Mike's written about more of the details of Temtem's year-long roadmap here, or see Mat's story on how Temtem are being sold online for hundreds of dollars each.