Here's when Steam's big Winter Sale is going to start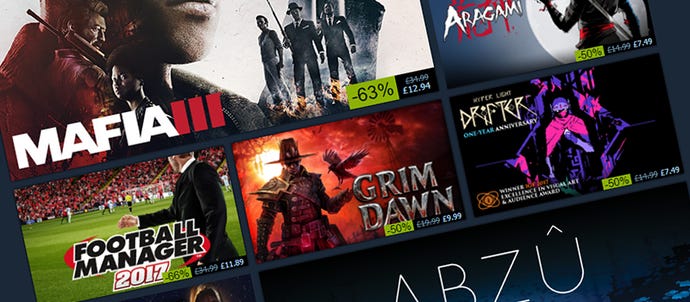 The start and end dates for all of Steam's big sales this year have leaked online.
Dates for Steam's Halloween, Autumn, and Winter sales were recently revealed to developers. Valve typically does this in developer-only forums, but the information doesn't remain secret for long.
The dates were originally shared by Twitter user @SkrSkrGVNG. So far, they've been right on the money with Steam's Halloween, and Autumn Sale dates. See below for the dates and times of the big Winter/Holiday Sale.
Steam Winter Sale start and end dates/times
The last big sale of the year is the Steam Winter Sale, which goes live Thursday, December 20 at 9:55am PT, 12:55pm ET, 4:55pm UK. The Winter Sale, as always, ends in the new year. In this case, it'll be over on Thursday, January 3 at 10:5am PT, 1:5pm ET, 5:5pm UK - two weeks later.
In August, it was reported that Flash Deals may be on their way back to Steam Sales. This old format did not in fact return in Steam's other major sales this year, and the same may prove true for this week's sale as well.
Of course, there's always the chance Valve is saving up the return of Flash Deals for its biggest sale of the year. We'll have to wait until Thursday to find out for sure.