Walmart's PS4 Disney Infinity 3.0 Bundle comes with Star Wars: Rise Against the Empire Play Set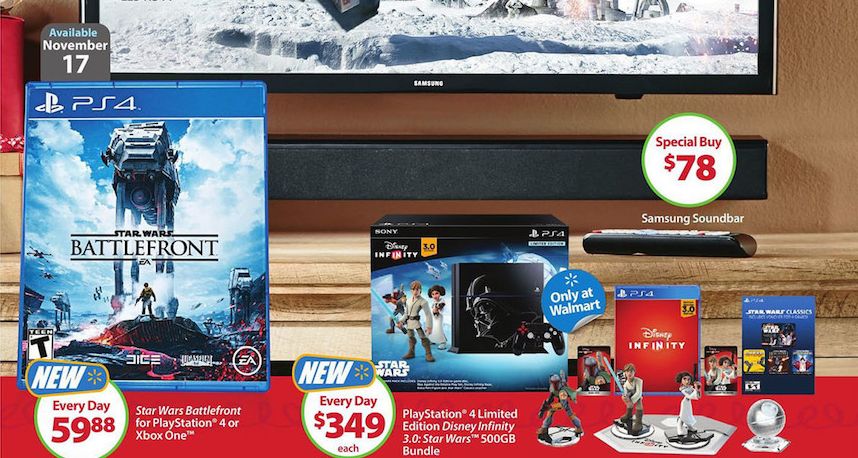 Walmart will be open on Thanksgiving in the US this year, and it has an exclusive-PlayStation 4 bundle on offer.
The bundle comes with a 500GB console, Disney Infinity 3.0 and the Star Wars: Rise Against the Empire Play Set.
Luke Skywalker, Princess Leia, and the Death Star are included in the pack. The bundle also comes with Boba Fett, which is usually sold separately.
It also comes with four web cards which when activated online will unlock the digital version of the Disney Infinity toys which can then be played in the Infinity Toy Box app for iPad and Disney Infinity: Toy Box for PC.
Walmart's PS4 Limited Edition Disney Infinity 3.0: Star Wars Bundle will run you $349.99.
Have a look at the the entire circular over on Best Black Friday.
As usual, for all the best deals on PlayStation 4 check out our Black Friday hub. Xbox One users also have a seperate Black Friday hub.