Square Enix "Committed To Bringing More Dragon Quest Titles" West
Dragon Quest may have gotten the short end before now, but Square Enix isn't leaving the West behind anymore.

This article first appeared on USgamer, a partner publication of VG247. Some content, such as this article, has been migrated to VG247 for posterity after USgamer's closure - but it has not been edited or further vetted by the VG247 team.
For a long time, players in the United States and Europe didn't have the ability to play most of the Dragon Quest series. While many of the Final Fantasy games made it to our shores, Dragon Quest was not as lucky. The company has been rectifying that problem in recent years though, with releases on the Nintendo DS, Nintendo 3DS, Android, and iOS. Dragon Quest Heroes, Dragon Quest VII, and Dragon Quest Builders have all launched in the past two years, with Dragon Quest VIII coming to 3DS in 2017.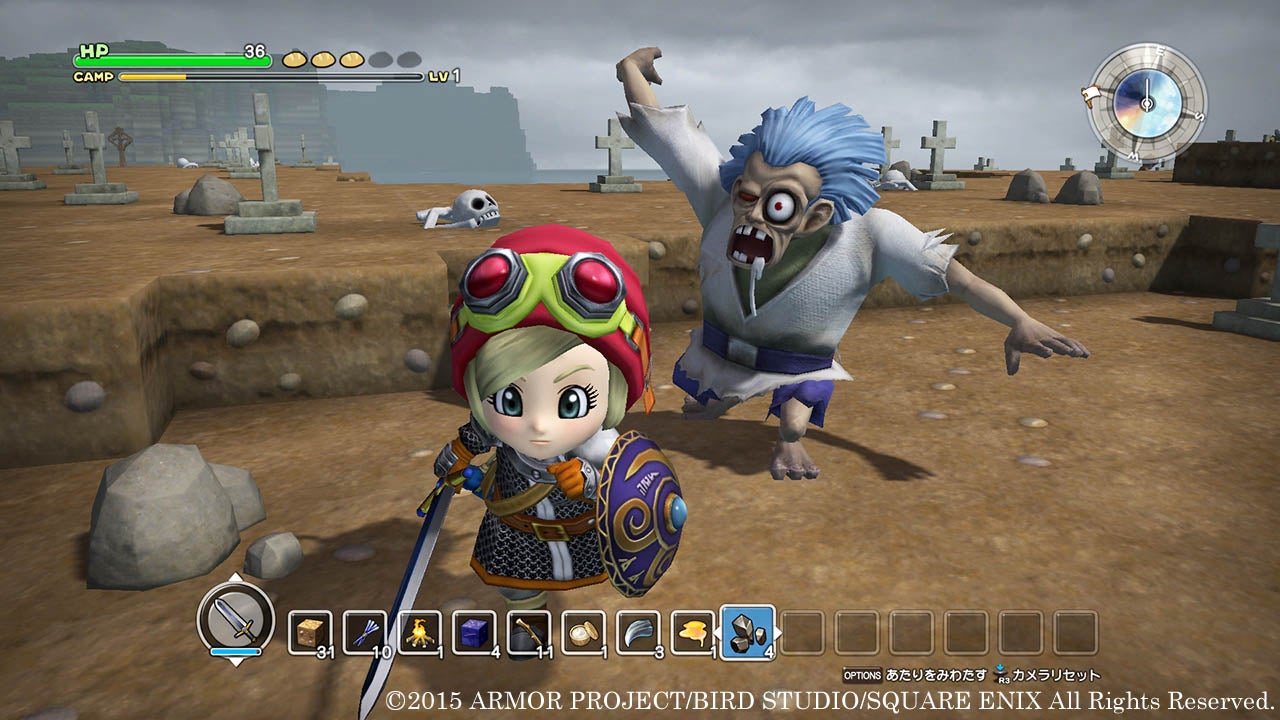 In an interview with MCV about Dragon Quest Builders producer Noriyoshi Fujimoto talks about expanding the Dragon Quest audience.
"'Accessibility' is one of the most important factors in what makes Dragon Quest games so unique. If it can't be picked up by anyone to play then it's not Dragon Quest. Dragon Quest first brought RPGs to console gaming for wider access of the genre to the masses when it was predominantly PC based at the time," said Fujimoto.
"This time with Dragon Quest Builders we wanted to retain the RPG side but bring in a new element of building and creating anything one wishes in a sandbox environment. For those who found existing block sandbox games too abrupt and without purpose after a few minutes, they may actually still like the gameplay if there was a story to follow and quests to achieve. On the other hand, if you are already into this genre then Dragon Quest Builders is a great way of getting to know the Dragon Quest universe while savouring the genre you enjoy."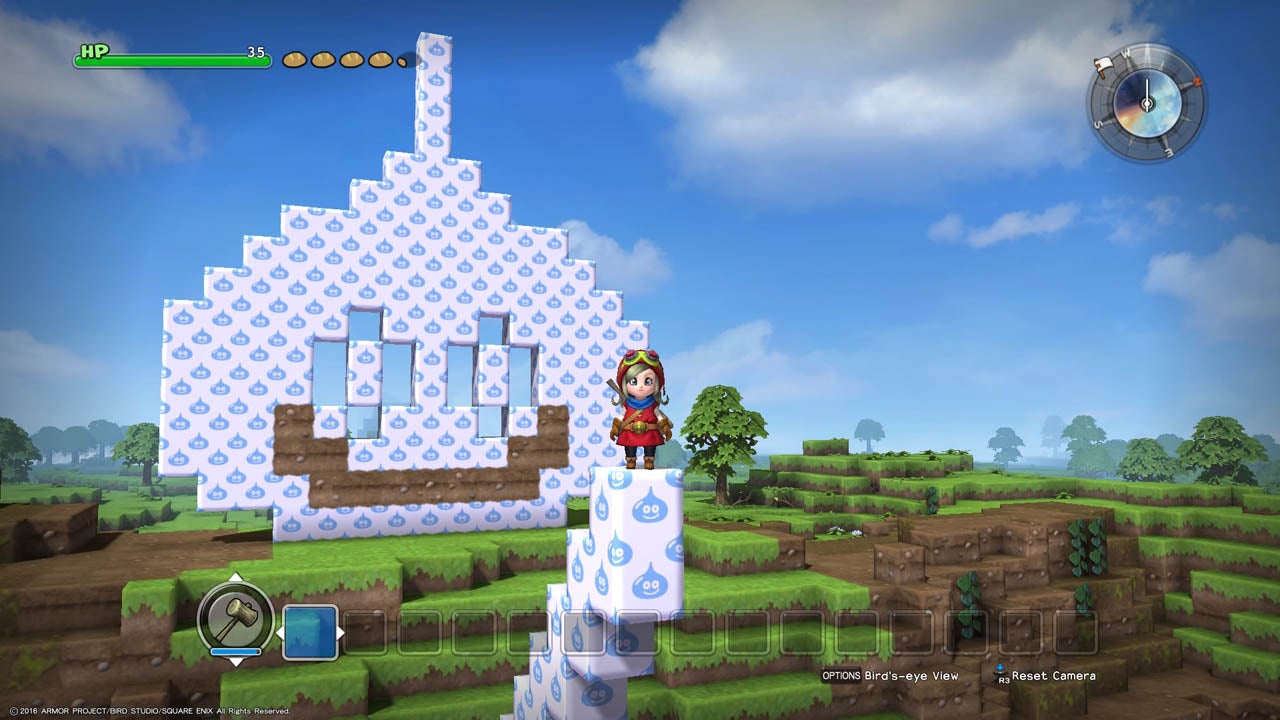 Dragon Quest Builders is, in part, a bridge to the West, where sandbox titles like Minecraft already thrive. Fujimoto admitted that Square Enix had to prime the pump for Builders in Japan.
"Sandbox gaming is much more popular in the West – YouTube channels are absolutely packed with videos from the genre – and there is a large pool of existing audience who just gets it, unlike the Japanese market where we in part had to introduce the concept to start with," he explained. "We've been seeing many great reviews across the West so far so I would urge players to give Dragon Quest Builders a go for a unique experience of block building sandbox with a great scenario – and perhaps this could be their entrance to the vast Dragon Quest universe."
The strong release schedule in the past few years is related to the Dragon Quest 30th anniversary being celebrated in 2016. Square Enix wants to continue growing the Dragon Quest market and that means regular releases in the West.
"2016 marks the 30th anniversary of Dragon Quest series. It's not as well known in the West as we would like but it really plays an epoch making role in the console gaming history," said Fujimoto. "If gamers were to 'discover' Dragon Quest now, they may be surprised to the sheer breadth of the universe, in terms of variety and depth. But they would also have instant access to something that has taken us 30 years to build. Dragon Quest Builders is definitely a great way of getting the feel of Dragon Quest while having great fun right from the start. We're committed to bringing more Dragon Quest titles in the West as we believe it truly has potential to succeed even better."