Sony putting "significant investment" into Project Morpheus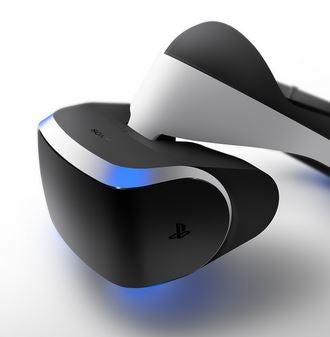 Sony head Andrew House has confirmed that the firm is putting a "significant investment" into its Project Morpheus virtual reality headset.
Speaking with The Guardian, House made clear that Sony is betting big on its VR strategy, stressing, "It's definitely more than an experiment. We've made some commitments; we're putting significant investment into the product."
The key goal for Sony is to achieve a new level of player immersion using virtual worlds, and its Project Morpheus headset, which will display those places right in front of the player's eyes.
House went on, "We do now think that we can get to this point of delivering a magical sense of presence - where your brain tricks you into thinking you're actually in this place. We think there's something there that could be really, really interesting for a next frontier of game development."
He commented on Morpheus rival Oculus Rift, which was bought by Facebook earlier this year. House argued that while developers have flocked to the device there does not yet exist a "monetisable" business model, although he championed the efforts of developers making projects for the headset in their spare time.
"It struck that me that if there's a variety of game developers showing interest in this space then it's probably time to jump in and see if we can play a part and give them the tools they're looking for," House added.
Are you convinced by virtual reality devices? Could Sony usher in a business model that makes sense for VR? Let us know what you think below.
Via CVG.