SOMA developer is in full production of next game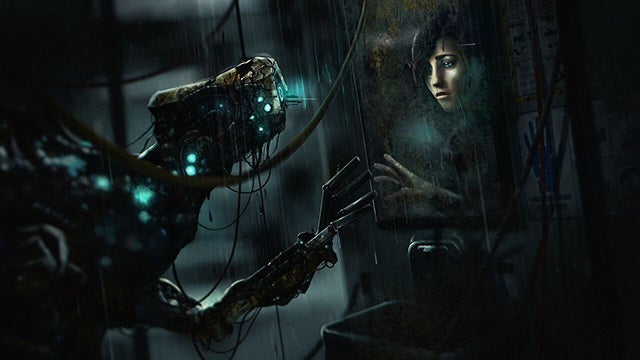 Frictional Games is moving ahead on two new projects, one of which will be revealed next year.
Frictional Games - the studio behind survival horror hits like Amnesia: The Dark Descent and SOMA - have pretty much mastered the craft of making chilling games that stick with you after the credits roll. If there is one downside to its recent work, it's that there's simply too much time between each launched game. Frictional Games founder Thomas Grip recently admitted as such in a new blog post, while teasing that new game projects are well underway.
"We were lucky that SOMA was a hit, and that the money is easily able to sustain us for the time we need to complete our next project," Grip writes. "Had SOMA been a flop, the situation would have been a lot worse now. That's why we are focusing on becoming a two project studio, and the goal is to be able to release a game every two years. Had we managed to set that up prior to SOMA, we would be in the process of releasing a game right now. Needless to say, it would makes us a lot more financially stable, and able to handle a less successful release. In turn this should allow us to take greater risks, which I think is a key element in being able to create great games."
So now to the question on everyone's mind: What does Frictional Games have planned next? Sadly, no announcements are expected until th first half of 2018, but Grip could share how things are progressing in the development space. "The first project is in full production, and about 80% of the team is currently working on it. The focus for most of this year has been on creating the first few maps of the game to create a solid vertical slice based on our experiments last year. However, we recently came up with some new avenues that we wanted to explore. The stuff that has come out of this recent detour is feeling really great and I am certain it'll make the game feel very special. All of this came out of what I just discussed: our focus on making games that leaves a mark on the player."
Frictional Games also has a second project in the works, but Grip notes that this project requires a few tech advances before it's ready to proceed. The studio is developing a new version of its in-house HPL engine specifically for this game, which means it's spent more time in pre-production than its past titles. Sadly, this means a release date won't be available in the forseeable future.
On the bright side, this means once Frictional Games' "two projects at once" model gets started, we should see more frequent releases from this excellent horror team.