The father of Metal Gear Solid is making a Silent Hill game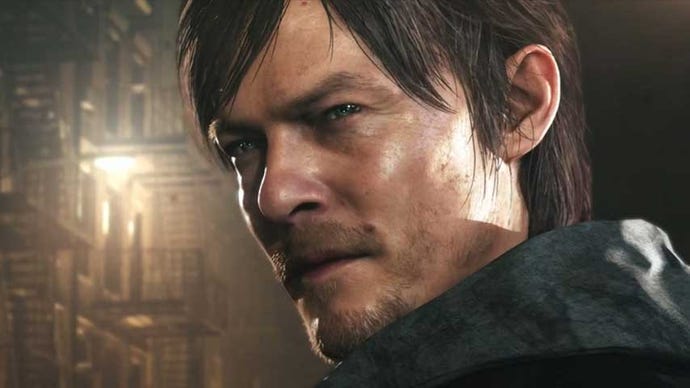 Metal Gear Solid creator Hideo Kojima is finally working on Silent Hill, which he's often touted as a dream project.
Called Silent Hills - yes, plural - the project was unveiled at gamescom 2014 in one of the sneakiest reveals since, well, Metal Gear Solid 5.
During its conference, Sony announced and then released a playable PS4 demo called P.T. Available now on the PlayStation Store, it's an interactive teaser which is well worth playing through to the end.
Polygon reports that when you reach the final scene, the demo is revealed to star Norman Reedus of The Walking Dead fame, and the names Hideo Kojima and Guillermo del Toro (!!) appear on screen. What a dream team.
Kojima has said several times that he'd love to make a Silent Hill game but to be honest we never believed it would actually happen, despite all the teases. After all, he's supposed to be hard at work on Metal Gear Solid 5: The Phantom Pain.
Whatever, dudes; download the teaser and try it out right now. No word yet on whether the full game will come to platforms other than PS4.
Update: Twitch streamer Soapywarpig is said to be the first to have discovered the teaser's surprising ending, and you can watch her playthrough.