Sea of Thieves Season 2 is coming to Xbox and PC next week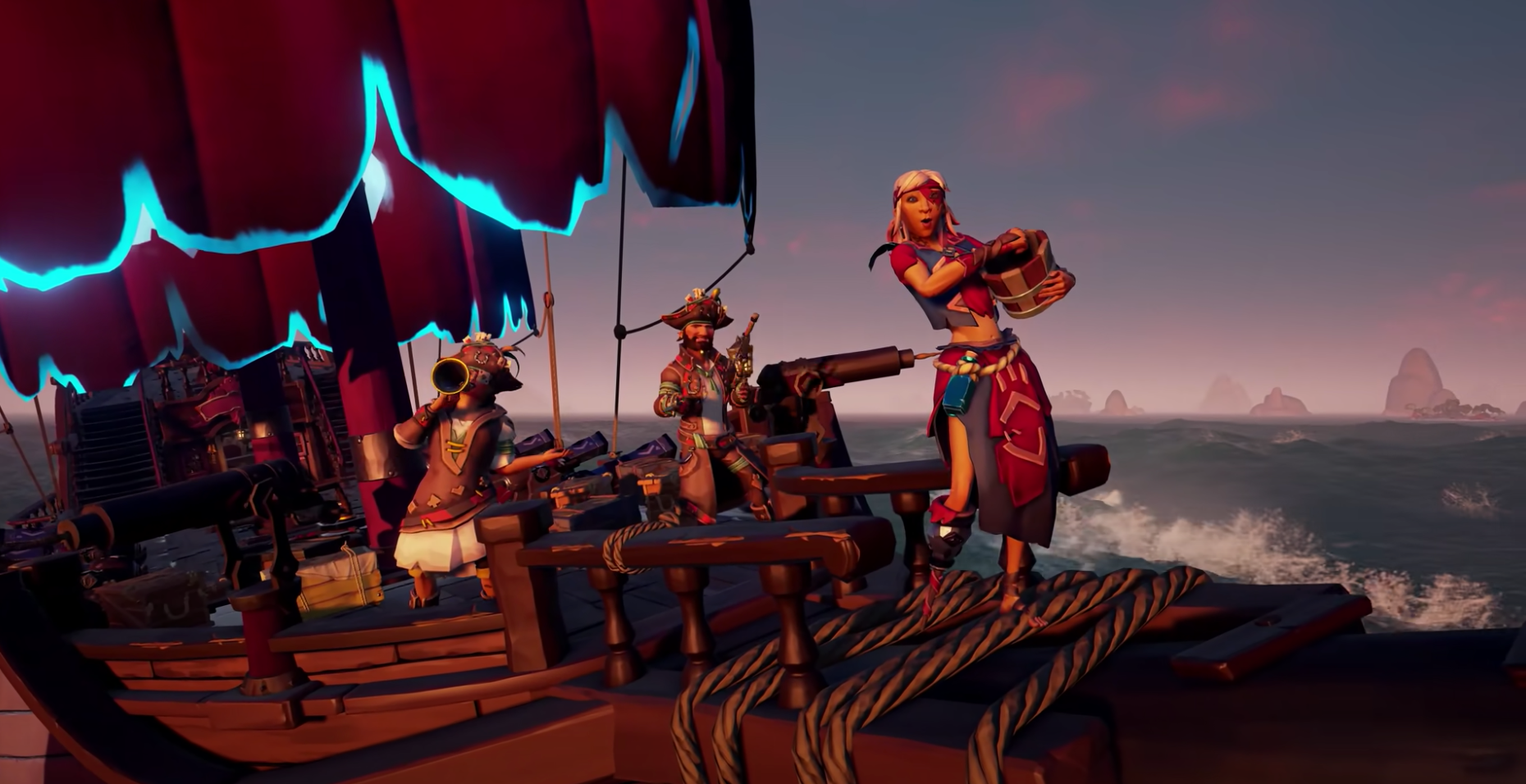 Rare is about to roll out a big new update for Sea of Thieves Season 2, but what can eager sea-faring players expect from the stubbornly popular pirate simulator in the coming weeks?
According to the trailer, Sea of Thieves Season 2 launches on April 15, but some of the specifics about what we can expect from Rare's next big update are somewhat shrouded in mystery.
Luckily, the developer is edging out some information about the new Season in waves (no pun intended) and the most recent trailer actually gives us some insight into what we can expect from the game's second Season.
It stands to reason that the new Season will be another three-month-long deal, offering 100 levels or rewards interspersed with updates and events to keep things fresh whether you're a weathered ol' seadog, or a fresh-faced navigator.
The trailer, embedded above, shows off a new emote that lets you hide in a barrel (handy for staging ambushes!) and gives us a peek at some new cosmetic items, too. We like the idea of having a whole crew of unscrupulous pirates hiding in a barrel, waiting for a happy-go-lucky team of scoundrels to happen upon your trap and fall foul of your ploy. It's very Sea of Thieves.
It'll be even more in keeping with the very best pirate fiction if you're wearing the Skeleton Skin that's teased in the trailer, too.
The game recently celebrated a few huge milestones; 20 million players and its third anniversary. Our very own Alex Donaldson also considered how Sea of Thieves is the ultimate proof that subscription services like Xbox Game Pass are a winner in light of the game's huge numbers.
Season 2 is likely going to go even further to prove that point when it launches on April 15.