Sea of Thieves gameplay has cooperative treasure digging, ship navigation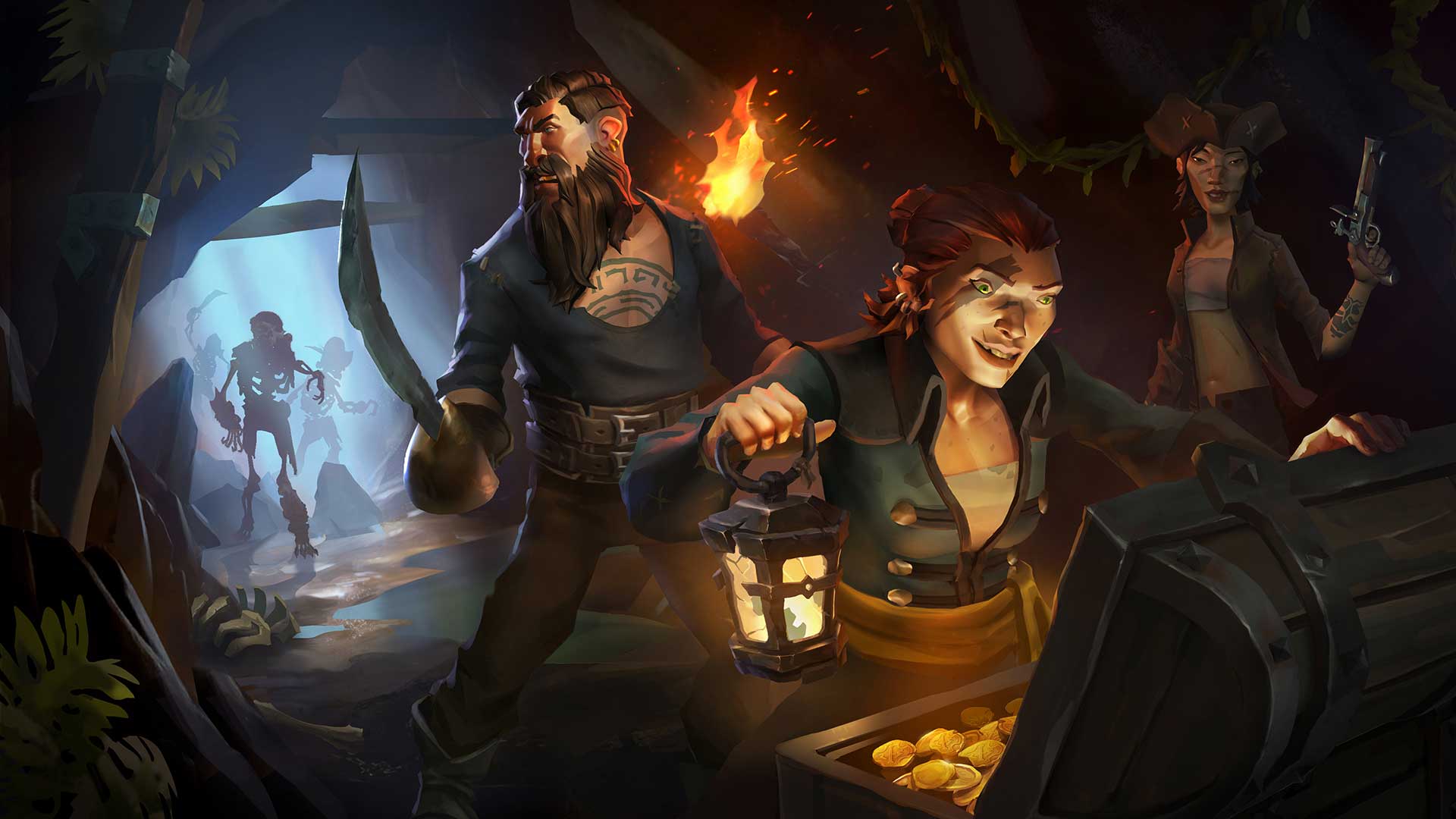 Sea of Thieves is a true co-op experience that requires the participation of everyone.
In the latest part of Sea of Thieves' developer diary, cheekily titled "Inn-side Story", developer Rare sat down to talk about how cooperative play is a core component of the game.
Senior designers Shelley and Andrew Preston kick it off by giving an example of the world map, which cannot be seen by the captain on the top deck. This means another player is tasked with the job of relaying the information back to the captain as they read it. This is represented well in the game's UI, where the map is an interactive item on a table everyone can approach to discuss the course.
Even when you're off the ship, your character physically holds up the map and shows it to other players, the same way you would in real life.
Digging for treasure is another part that looks very exciting, and similarly relies on everyone's efforts to first unearth a treasure chest, and later protect the carrier as they transport it to be sold. Other players can attack you and take it away, which ups the stakes.
Sea of Thieves is out this year on PC, and Xbox One.