Rumored Switch Pro Possibly Delayed According to New Report, Switch Lite Reportedly Dockable [Update, Correction]
Nikkei report has new details that throw into question whether rumored Switch Pro will be out this fall after all.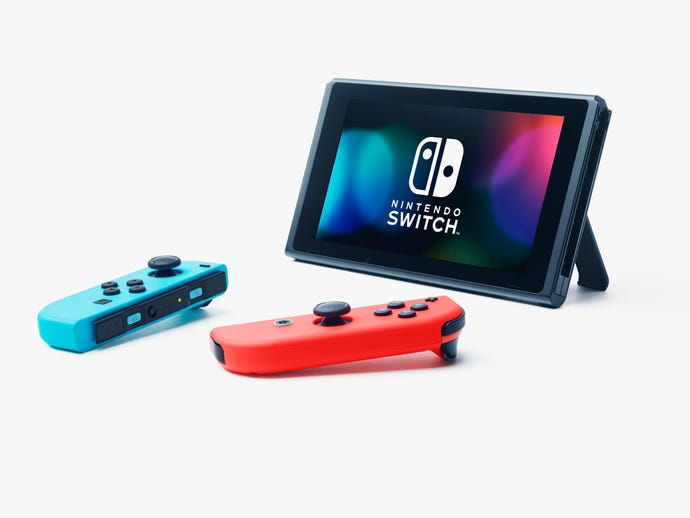 This article first appeared on USgamer, a partner publication of VG247. Some content, such as this article, has been migrated to VG247 for posterity after USgamer's closure - but it has not been edited or further vetted by the VG247 team.
Correction
Our original translation of the article appears to have erred in suggesting that the updated variant of the Switch (or next generation version) was being postponed due to technical problems, though Nikkei is indeed reporting that the lighter version of the Switch will be dockable with the television. Here's a fuller translation from a relevant section of the Nikkei article (thanks, Tom James). We regret the error.
"Beyond the smaller, budget-focused model lies the development of the overhauled next-generation model intended to replace the one currently available. Nintendo is believed to be experimenting on a number of different things for the device, including usability, improved image rendering, and changes to the operating system, among other things. One development source contends, however, that it still remains unclear at this stage who at the company will end up taking the lead on conceptual development for the new console."
Original Article
A hot rumor right now is that Nintendo is working on two new Nintendo Switch revisions for later this year; one designed to be more portable, the other more powerful. But a new report suggests that the more powerful revision may have been delayed due to technical issues.
Japanese business journal Nikkei has a new report on Nintendo's plans for the Nintendo Switch with new details on future models. USG independently translated the report, which claims that a "next-generation" model of the Switch, different from a planned "inexpensive version," has been postponed. The reason appears to specifically be with getting the Nintendo Switch operating system running on this new hardware and an issue with power consumption.
It's not clear based on the wording of the article whether this postponed model is the rumored "Switch Pro" or a complete hardware sequel, like a Nintendo Switch 2. What Nikkei is reporting, however, is that there is indeed more powerful Switch hardware in development, and Nintendo has encountered technical difficulties with it.
Furthermore, the report has details about an "inexpensive version" of the Nintendo Switch, which backs up earlier reports from the Wall Street Journal that Nintendo is working on a slimmer, more portable, and possibly cheaper version of the Nintendo Switch.
Nikkei refers to this as a "small bargain version of its main game console 'Nintendo Switch,'" and says it's releasing this fall. While it's reportedly designed for portable outdoor use, the report also suggests that it will be dockable and playable on the TV. This goes against earlier rumors that suggested the smaller Switch would do away with the TV component of the current Nintendo Switch model.
It's been two years since the Nintendo Switch was released in March 2017, and Nintendo has had great success with the console. But with a new generation of PlayStation and Xbox consoles on the horizon, it seems Nintendo is also aiming to refresh its hardware line. The latest reports seem to indicate that Nintendo's plans go further than simply a Switch "Lite" and Switch "Pro," however.