Ready or Not is a tactical FPS that looks like a modern SWAT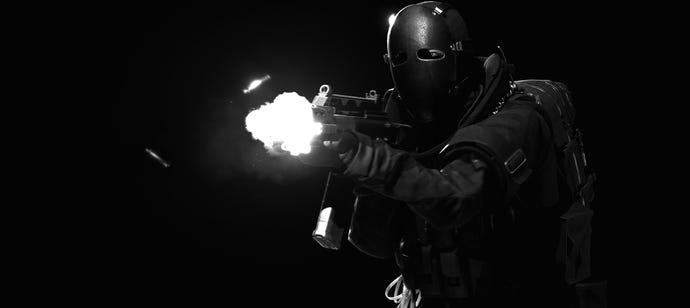 Ready or Not looks like a tactical shooter aimed at fans of the classic SWAT games.
Void Interactive has announced Ready or Not, a tactical shooter in the vein of SWAT and Rainbow Six. Just like in those games, you command a team of SWAT operators whose job is to defuse impossible situations.
Ready or Not supports eight players in co-op, and has a single-player mode that gives you control of an AI-driven squad. The game also supports PvP, but no details about the feature were revealed.
In development since June 2016, Ready or Not includes a few features tactical shooter fans should appreciate. Here's the official blurb:
Incremental lean system
Our most prominent feature involves the players ability to maneuver around obstacles, opening up infinite possibilities regarding tactical positions. Players can duck under low cover to avoid oncoming fire, or peak above high cover in order to spot and return fire upon the enemy. The assigned keys can be tapped in any order to "peek". On top of this, we have also included a classic quick-lean system seen in many shooters.
Incremental Door control system
This gameplay feature allows for doors of multiple types such as sliding, swinging, and revolving doors, to be manipulated by the mouse wheel at any time. Provided the door is unlocked, players can interact and incrementally move them.
Modular speed control
Our final mouse-wheel-based feature involves the control of the player's speed by scrolling up or down. This allows for precise movement in a close-quarters environment, which may mean the difference between life and death in a hostile situation. This, of course, can be re-bound to suit our users needs.
Simulated and detailed third person inventory
In a real life situation, each item has its place in a loadout. We wanted to ensure this level of replication, so we included detailed animations and systems which show your teammates exactly what you're doing. Magazines, grenades, and items are retrieved and returned to their specific pouches, with the pouch flaps opening and closing in synchronicity with the players reload or draw, respectively.
Convex collision armour, allowing for precise protection
Armour collision in Ready or Not is calculated based on the mesh coverage on the player, allowing for accurate levels of realistic ballistic protection.
Projectile dynamics, bullets penetrate, ricochet, and deteriorate
Rounds have realistic range, drag, and tumble velocity. Calibers and ammunition types affect how far and how well a projectiles penetrate and exit. All rounds have the ability to ricochet based on surface materials and angle of impact, and deflection has recently been included as a feature. Less-than-lethal rounds will be unlikely to penetrate, but can sometimes still kill depending on proximity and impact area.
Responsive damage system and effects
If a player is shot in the legs, movement is slowed down based on the level of damage. Arm damage will decrease accuracy and increase draw times. Head damage, provided it is survived, can intermittently "haze" the players vision. This is all shown via a passive (read: hidden unless needed) indicator at the bottom of the screen.
Visceral gore
Deaths need to be impactful to the end user and we're committed to providing an experience like no other. If characters in the game are hit, parallax bullet holes spawn on flesh, and blood will then seep out into surrounding fabrics. A gory bullet hole also becomes an emitter, as individuals who knock their wounds onto objects create a small splatter, based on bone velocity. In the future, we plan to implement an entire bodily destruction system.
Highly detailed weapons, characters and environments
As seen in our gallery and teaser, Ready or Not's assets aren't camera-shy. A realistic and high-detail representation of all assets is necessary in immersing the player in our world. Weapon edges are smooth and seamless, environmental detail is minute.
Massive selection of items
As of pre-alpha, we currently have over 30+ items in total, with plans to greatly expand this selection monthly. Concerns may arise over balance issues, but each item will have its place and value considered in order to avoid having duplicate functioning (but visually different) gear. These items include weapons, devices, grenades, and deployable items (read: items that can be selected in our planning phase).
Fully supported competitive servers based on Amazon Gamelift API
Ready or Not features a fully competitive set of gamemodes to test your mettle against other squads in PvP. However, players can still host listen servers and play with custom game rules.
Plans to support squad competitive play
Create a squad with up to ten friends for PvP and Coop. Work as small groups to reap squad rewards, and compete in yearly leader-board competitions to earn unique skins. A passive pointscore system allows players to work together to level and earn more squad points, opening up options in a mission's planning phase.
Tactical Analysis
All missions begin with a tactical analysis and planning phase, currently allowing teams to shut off power grids, blockade entrances, create or choose new entry points, and spawn unique devices including ballistic shields, heavy rams, and telescopic ladders.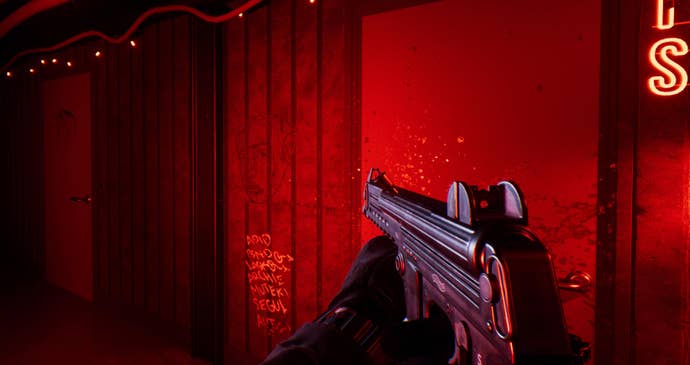 No platforms or release date were announced, but the official site mentions a particular function that's mapped to the scroll wheel, so it's safe to assume the game is coming to PC.
The trailer above shows really good visuals, give it a watch. Void Interactive promised to share more details throughout the year.