PS3 Firmware 3.0 - Grief reporting, reputation system, background patches, multiple audio outputs, more [Update]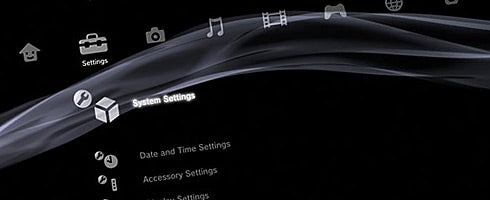 VG247 has learnt that PS3 Firmware 3.0, "a completely new system" for the console, is to release pre-Christmas with a raft of major feature updates.
The software upgrade has been described to us as "a huge overhaul", and was compared to NXE "in some respects".
The before-rumoured reputation system will be included. We were told that, "A reputation system in which users will be able to evaluate each other will be provided for... game applications.
"There will be a new API available to so the user can... allow users and also obtain users' reputation."
A "grief reporting system" will be included in the update, allowing gamers to take screens of offensive players and submit them to Sony. Apparently this is going to be similar to the LBP system, and is likely to include a text input.
Firmware 3.0 will allow patches will be downloaded in the background, meaning you'll no longer have to sit staring at the screen while Random Shooter updates itself with a 500Mb fix.
There's more. Simultaneous HDMI and digital optical outputting will be included in the release, a move likely to bring big smiles to the audio heads in the crowd.
We've been told a lot more on this, but you'll just have to wait. Rest assured, 3.0 will be significant. Just remember where you heard it first.
Update: SCEA's Patrick Seybold has told Joystiq: "Those rumors are completely untrue, nothing has been announced or confirmed for upcoming PlayStation firmware, and this is just wild speculation."