Pokemon Sun and Moon Finds Sales Success on the Pokemon Go Train
Pokemon Sun and Moon sell 3.7 million in the Americas, just over 7.1 million worldwide.

This article first appeared on USgamer, a partner publication of VG247. Some content, such as this article, has been migrated to VG247 for posterity after USgamer's closure - but it has not been edited or further vetted by the VG247 team.
Nintendo of America has announced that Pokemon Sun and Moon for 3DS have sold 3.7 million units in Americas. This makes the latest games the fastest-selling games Nintendo has ever launched in the Americas region. The company touts those sales numbers as an 85 percent increase over Pokemon X and Y.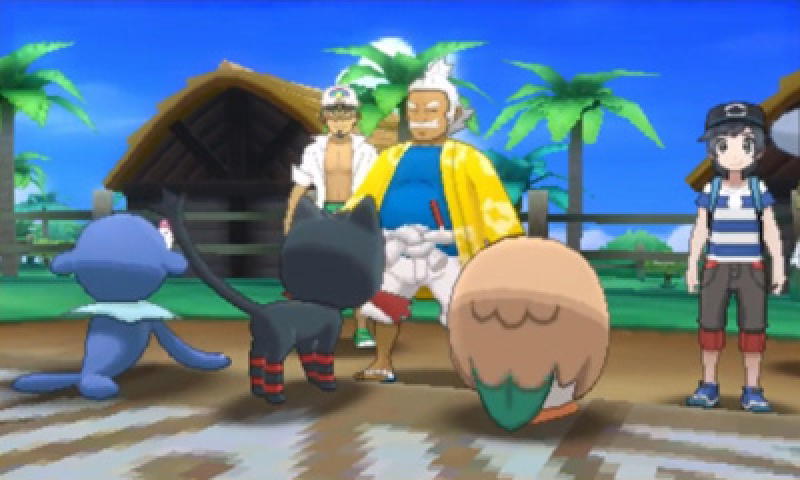 "With these huge sales figures, Pokémon Sun and Pokémon Moon have proved themselves as two of the hottest video games to buy this holiday season," said Nintendo of America senior vice president of Sales and Marketing Doug Bowser,. "With great reviews and outstanding fan response, these next iterations in the Pokémon series are sure to please any player in the family."
In Europe, Pokemon Sun and Moon have sold 1.5 million units. Japanese numbers from Media Create has the series at 1.9 million units sold in that region. This puts Pokemon Sun and Moon sales at 7.1 million since launch in the major regions. This is not counting the game's release in other regions.
So what's feeding these improved sales? Why is Pokemon Sun and Moon reaching a larger audience? It could be the quality of the release itself, but to be honest, Pokemon X and Y were great games for their time and marked the first release of the series on Nintendo 3DS. It could be the Pokemon 20th anniversary, as Nintendo and the Pokemon Company have been pushing the brand forward these past few months.
The real reason is Pokemon Go. Niantic's mobile hit already pushed the 3DS forward this summer, actually reviving sales of older Pokemon games. As I noted before:
"Omega Ruby/Alpha Sapphire's sales were up over 80 percent year-over-year and X/Y were up 200 percent. Those titles came out in November 2014 and October 2013 respectively, so you can see a clear boost. Omega Ruby ended up at number 8 on the software charts, while Alpha Sapphire was number 10, Pokemon X was number 16, and Pokemon Y was number 22."
That's a real effect on the Pokemon brand. While Pokemon Go fever has quieted down since then, it's clear that the mobile title has had an impact on the Pokemon games overall. This is the reason behind Nintendo's push into mobile and other markets, like theme parks. It's about increasing the visibility and value of a certain universe of characters. Pokemon Go revived interest in Pokemon overall and that has translated into more people looking towards the latest entry in the series.
I'm Nintendo is hoping that Super Mario Run has the same impact on the planned Super Mario game for Nintendo Switch. My guess is that's a smart play. I think Animal Crossing will also benefit from a mobile push. I'm a bit fuzzier on Fire Emblem, but who knows? Either way, mobile is already working out for Nintendo and it hasn't even done anything yet.