Pokemon Go's team leaders will interact with you, and other new features teased this weekend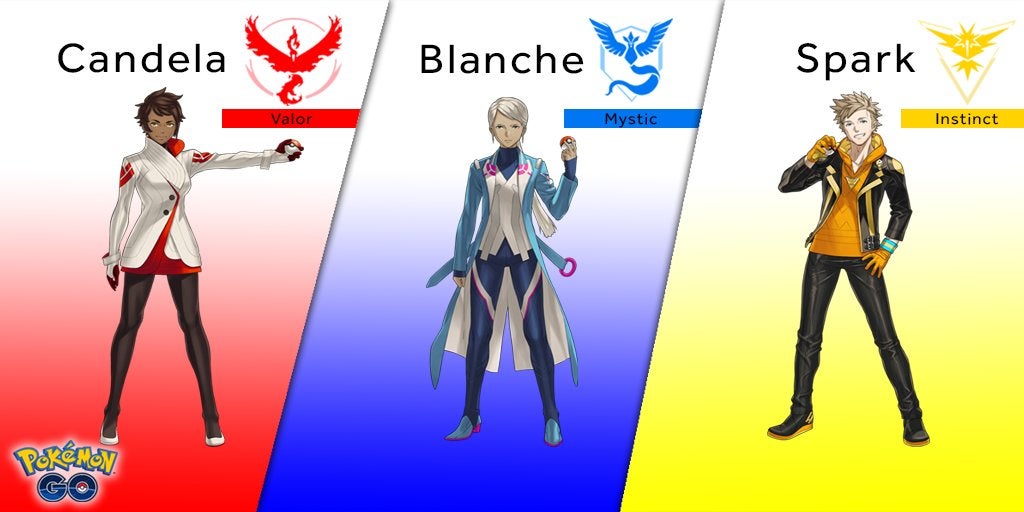 Pokemon Go fans heard a lot of promises at San Diego Comic-Con this weekend.
Pokemon Go developer Niantic unveiled the three Pokemon Go Team leaders during a panel at San Diego Comic-Con over the weekend. Members of Team Valor are led by Candela, while Blanche heads up Team Mystic. Spark is the leader of Team Instinct.
Niantic told panel attendees that the three team leaders weren't quite ready when the app launched this month, but are on their way to Pokemon Go. They will interact with the player in various ways such as offering advice.
Although new features are part of the developer's multi-year plan for Pokemon Go support, Niantic said server stability and big fixes are its biggest priority for Pokemon Go right now. It is also looking at ways to prevent undesirable player behaviour like poaching newly-conquered gyms.
When it does have time to develop new features for Pokemon Go, Niantic intends to introduce new Pokemon and trading - no surprises there - but also to give players the power to customise Pokestop function, and possibly even introduce Pokemon Centres.
As for other ideas from the community like breeding, it's possible but nothing has been announced. The Pokemon Go team at Niantic is yet to implement more than 10% of its own ideas for the app, apparently.
We'll probably be waiting a fair while for these tenuous future plans to take shape, but there are plenty of things to see and do in Pokemon Go right now. Niantic said players are yet to discover many of the app's Easter Eggs, such as the trick for evolving your Pokemon Go Eevee into Jolteon, Vapoereon or Flareon.
Although the SDCC panel was pakced, it looks like Niantic will have to work hard to retain its enormous audience; Pokemon Go usage appears to have peaked.