PlayStation Store update brings non-functioning rental links, linked to PS Now - report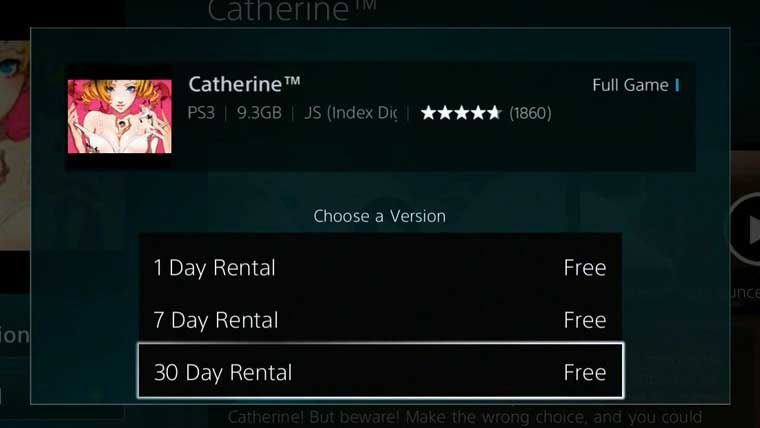 The PlayStation Store will soon offer rentals, if today's somewhat broken update is to be believed.
Both MP1st and PSNStores report the North American PS Store now shows one, seven and 30 day rental options on some titles, including Atlus's Catherine.
The rental options don't work as yet, however, and a bit of investigation by NeoGAF users turned up evidence the rentals may apple to PS Now, Sony's Gaikai-powered streaming games service.
PS Now is currently in closed beta testing in North America.
Whatever Sony is doing with the PS Store, it resulted in a significant delay to this week's update.