As Payday 3 hits 3 million players, its matchmaking woes appear to be over
Better late than never!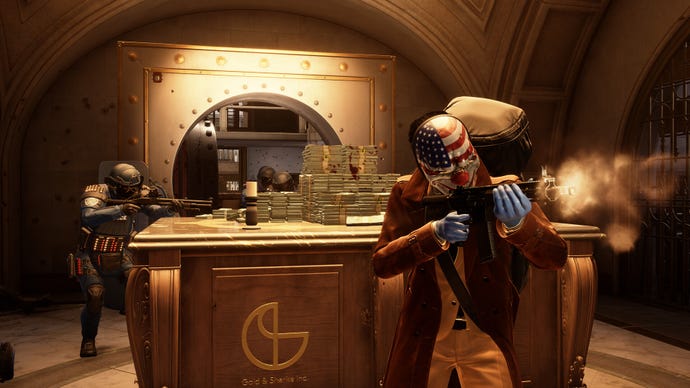 After a very rocky launch, it looks like Payday 3 might finally be free of its server issues, at least according to developer Starbreeze.
Since its launch on September 21, for a lot of players Payday 3 has been practically unplayable despite attempted fixes. In a new press release from Starbreeze, though, these issues are apparently at an end. According to the developer, "the scheduled maintenance carried out last week has fixed the initial matchmaking issues that occurred during PAYDAY 3's first few days after launch. Matchmaking has been stable and has had good performance after the completed maintenance." This is obviously good news for both players and Starbreeze alike, but what's better news for the latter is that the game apparently had more than three million players in September.
Watch on YouTube
That's a good start for a game that has severely struggled to let players actually play it, but there is obviously the question of how many of that three million has stuck around to see the matchmaking issues be fixed. Though with the heist shooter being on Game Pass, it's still likely to continue to pick up players.
The press release also briefly outlined a roadmap for some of the planned content and updates coming to the game. For October, over 200 quality of life improvements are planned across all platforms. November will also see more quality of life improvements, as well as new content and new functionality, though no details on what that means. And then at some point this winter, the DLC pack Syntax Error will go up for sale (though if you own the silver or gold edition it's already yours).
Starbreeze CEO Tobias Sjögren also provided a statement alongside the news of servers being fixed, saying, "First and foremost, I would like to thank our players for the patience they have shown us. Our community is the engine that drives both our games and our company forward. I don't really need to repeat that this was not the start we wanted, but at the same time, our business model is a marathon and not a sprint and we will tirelessly continue to build PAYDAY 3 bigger and better to deliver the greatest possible value for our players."
Payday 3 is out now on PS5, Xbox Series X/S, and PC.