Paradox to roll back price increases on current titles, but is unable to for games included in the Steam Summer Sale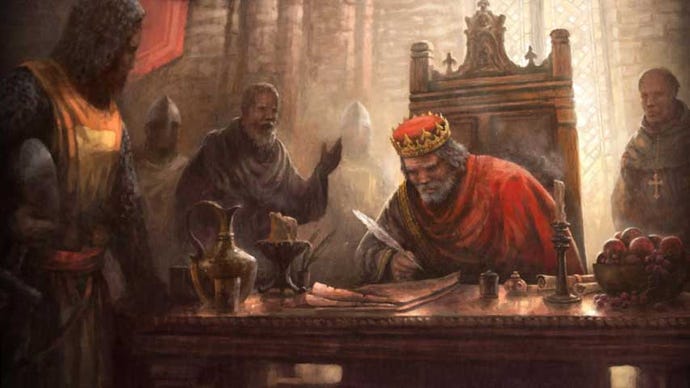 After quite a bit of push back, Paradox Interactive has rolled back price increases which went into effect starting in May.
The price increases kicked off in various parts of Europe, while pricing for some regions wasn't severe, residents in Russia and Western Europe, for example, were hit rather hard.
Paradox was accused of gouging customers, with the company commenting the increase was to keep its prices "in line" with its other markets (thanks, RPS).
"Our prices have remained pretty much the same for several years and it's only natural for us to re-evaluate price points at regular intervals based on the strength of various currencies, fluctuations in world markets and many other factors," Paradox commented at the time. "This is something that all publishers do and we are no exception.
"The reason for this is to make our prices match the purchasing power of those areas, as well as create a more equal price point for our products across the globe. Sadly this means that the price has gone up for certain regions and whilst this is something we'd like to avoid, it's necessary to keep our price point more in line with our other markets."
As Paradox continued it roll out of price changes into June, many accused the company of raising its pricing just before the sale kicked off. All you have to do is look at the recent negative reviews left for Obsidian's Pillars of Eternity in order to grasp how upset the community is with the game's publisher (not Obsidian for those who think otherwise) upping the price.
Today, Paradox CEO Fredrik Wester issued a public statement apologizing for not being more communicative or transparent with the changes.
Wester said the company will roll back all price changes made on titles currently available, but future products will have the new pricing applied and communicated to the community "in advance."
In regards to the Steam Sale, there isn't anything Paradox can do while the sale is going on - unless they wish to take all of its games out of the sale, per Valve. Because of this, Wester said he is looking into refunding the difference if possible or handing out a free game instead.
"I just came off the phone with Steam and they say we can't do the , otherwise it would mean we have to take all Paradox products off the summer sale - but it will be done right after," said Wester.
"For anyone who bought any of the games during this time, including during the summer sale, we will try to refund if possible in the Steam platform, or reimburse with games of a value exceeding the difference.
"If none of this is possible, I do not in detail know the limits to the Steam platform, we will internally calculate the difference in revenue before and after the price change, double the value, and donate the money to the UN Refugee Agency (UNHCR)."
Wester went on to say the price increases had nothing to do with Tencent purchasing 5% of Paradox.
"To be frank, the whole 'Tencent bought 5% of Paradox and now they're all greedy' and 'They're now a publicly traded company and therefore do things the market wish for' is below the level of intelligence of this community," he said.
"I still hold 33.3% in Paradox, I am still CEO, board member and avid gamer. All you need to know is that the buck stops here. All problems/feedback can easily be sent my way, I will not always agree but I promise to listen."
If you head through the link to Wester's statement, you can read it in full. In it, he also touches upon the company's DLC policy and how it handles additional content.