Outland, The Stanley Parable and more in Humble Jumbo Bundle 4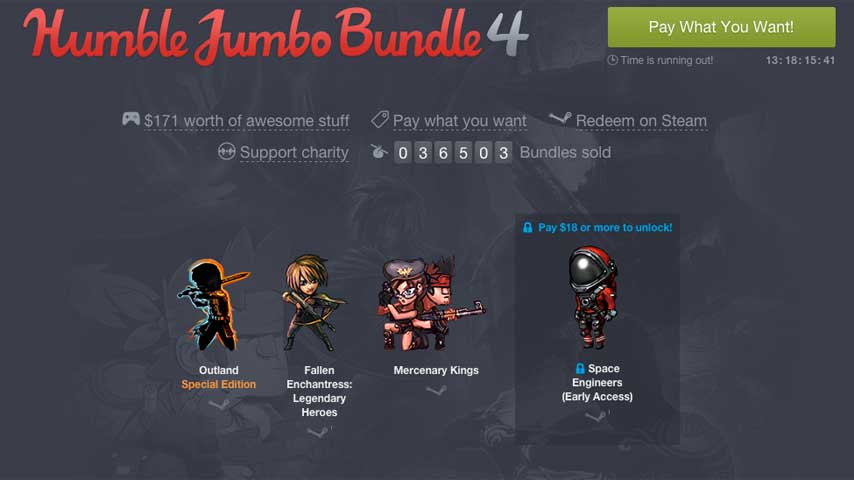 Humble Bundle has a number of great games on offer this week.
Humble Jumbo Bundle 4 offers a pay what you want package including Outland: Special Edition, Fallen Enchantress: Legendary Heroes and Mercenary Kings.
Cough up more than the average ($4.26 at time of writing) to also receive Endless Space: Emperor Edition, The Stanley Parable (may I offer my highest recommendation?), The Incredible Adventures of Van Helsing and more games yet to be announced.
Finally, for $18 or more you can have Space Engineers, which is still in Early Access.
There are several Mac and Linux games available, and soundtracks are available in the bottom two tiers. No DRM-free options this time.
Go forth and take advantage. As ever, proceeds are split at your discretion between developers, organisers and charity - in this case, Charity: Water and Save the Children.