No Man's Sky Ships - Ship Classes, Exotic Ships, Sell Ships and More
In No Man's Sky, a Traveller's ship is their best friend. Here's all of the info you need to know about ships in No Man's Sky, up to date as of the No Man's Sky NEXT update.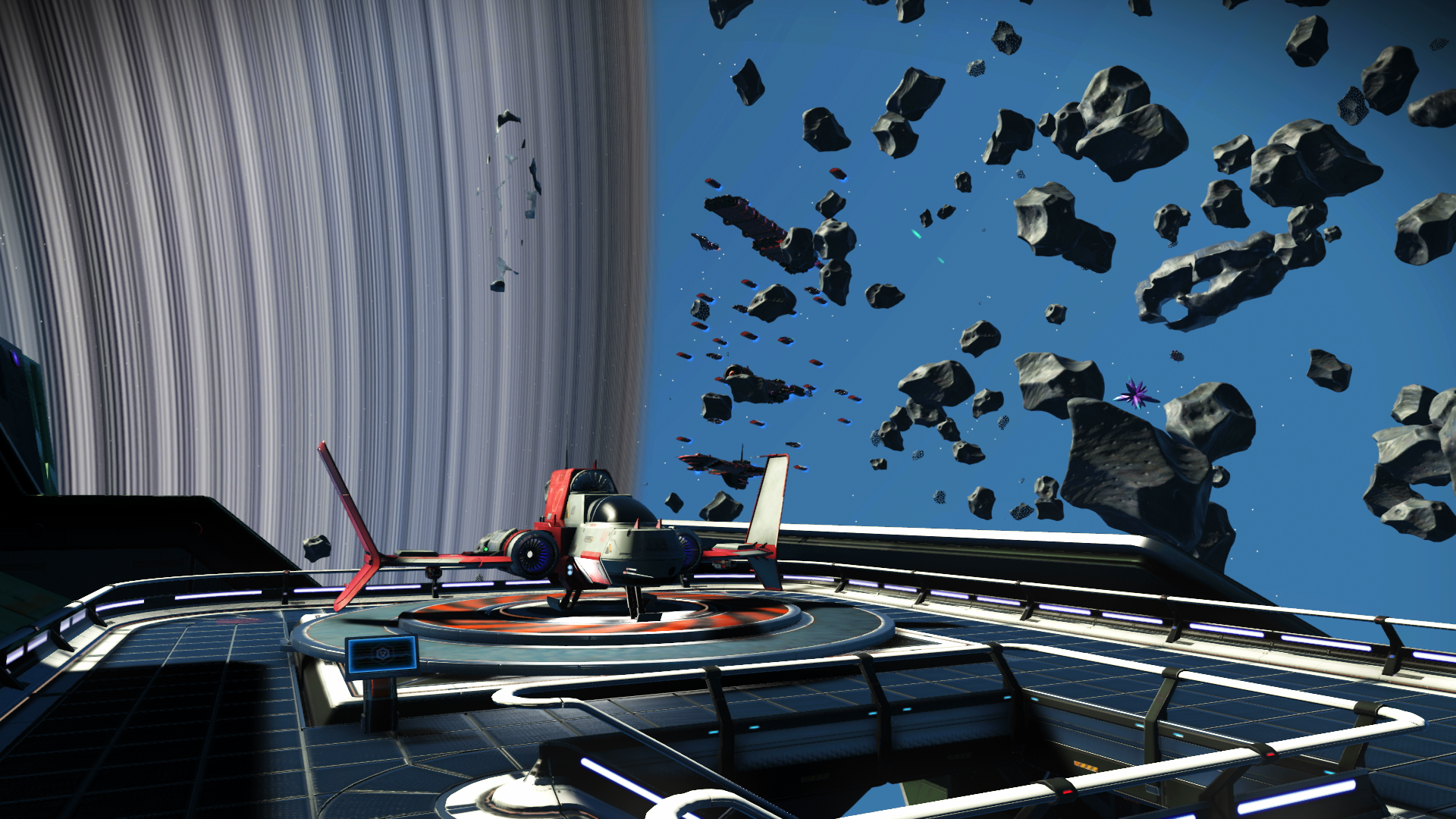 We're currently in the process of updating our No Man's Sky Guides so that they are in line with the new Beyond update. As a result some of the info on this page might not be applicable post-update.
To survive in No Man's Sky, you'll need a sturdy multi-tool, a well-maintained Exosuit, and a ship. Your ship is particularly important, given that it is your means of travelling to new and faraway galaxies, and also combat-ready if the need arises. There are a whole bunch of different ship types in No Man's Sky, from blocky transport vessels to angular, streamlined fighter ships. In this No Man's Sky Ships Guide, we'll go through everything you need to know about the space-faring vehicles in the game. We'll cover every type of ship in the game, how to buy new ships in No Man's Sky, and more.
No Man's Sky Ships
Your ship is an essential tool in carving out your path through No Man's Sky's expansive, endless universe. And while you may be attached to your first ship, you're going to want to upgrade when you can. Luckily we've got details on how ships work in No Man's Sky, so that you can start your collection.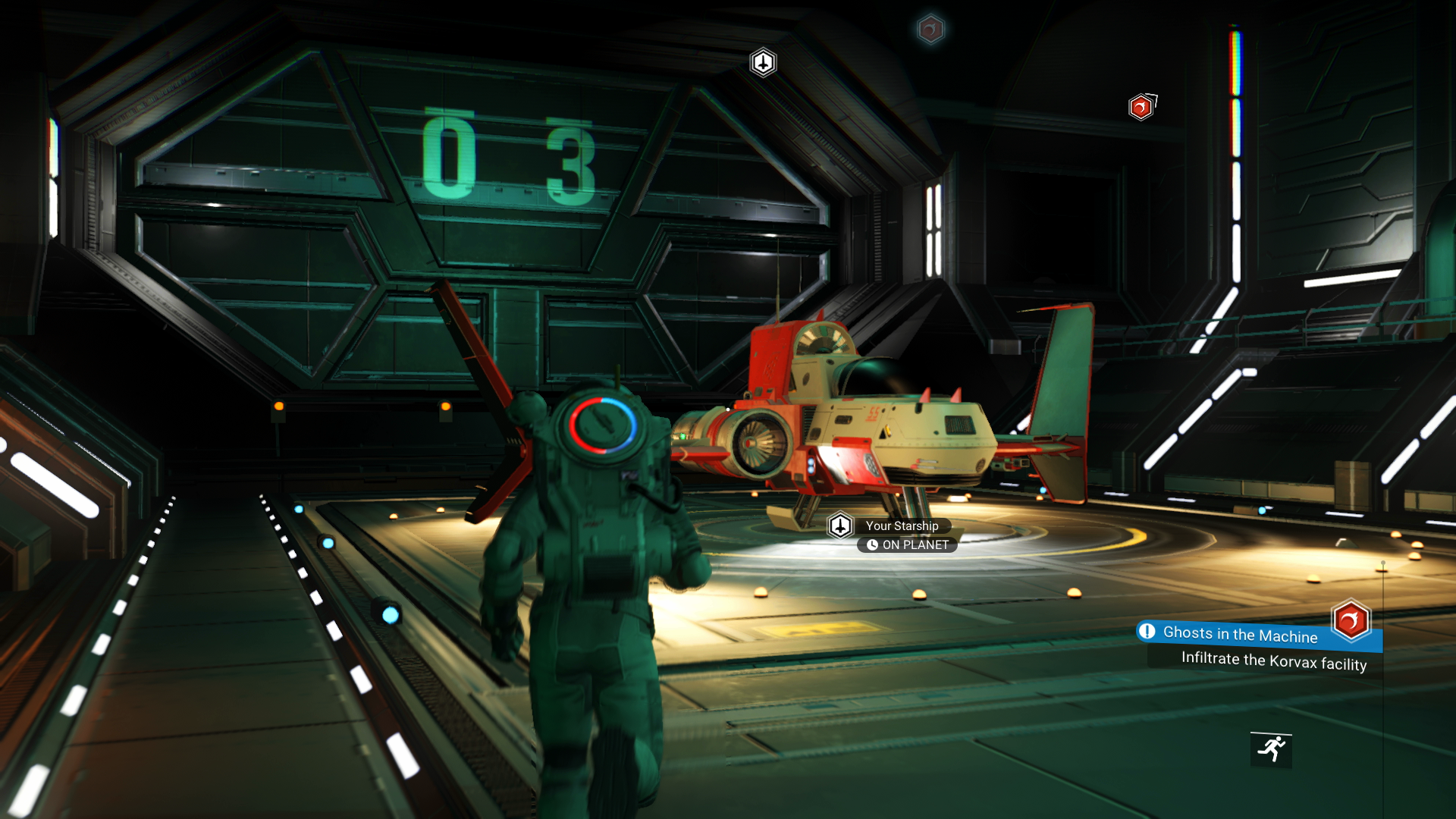 No Man's Sky Ship Classes
There are several different kinds of ship you can get in No Man's Sky, each specializing in different tasks. Of these ship types there are class ratings, from C to S, which provide an overall ship rating. The four main types of ships in No Man's Sky are as follows:
Fighter - Specialized in space combat. Boosts to the damage stats and often found with weapon upgrades already installed. There will be better handling in a fighter when compared to a shuttle ship, and faster weapon cooldown etc.
Shuttle - A great all-rounder, with adequate combat and warp capabilities. Generally high storage, a great choice for players who are yet to get a Freighter.
Transport - High inventory space for the transport of resources. Great for those looking at buying and selling commodities in No Man's Sky.
Explorer - specialized in hyperdrive upgrades. Perfect for those looking to travel further with each warp, and can be the best option for visiting red, blue and green star systems.
With each of these ship classes, you'll want to take a look at the exact job you'll be using it for. Thanks to Freighter storage, you can own multiple ships, so try to get one of each class and you'll be well covered.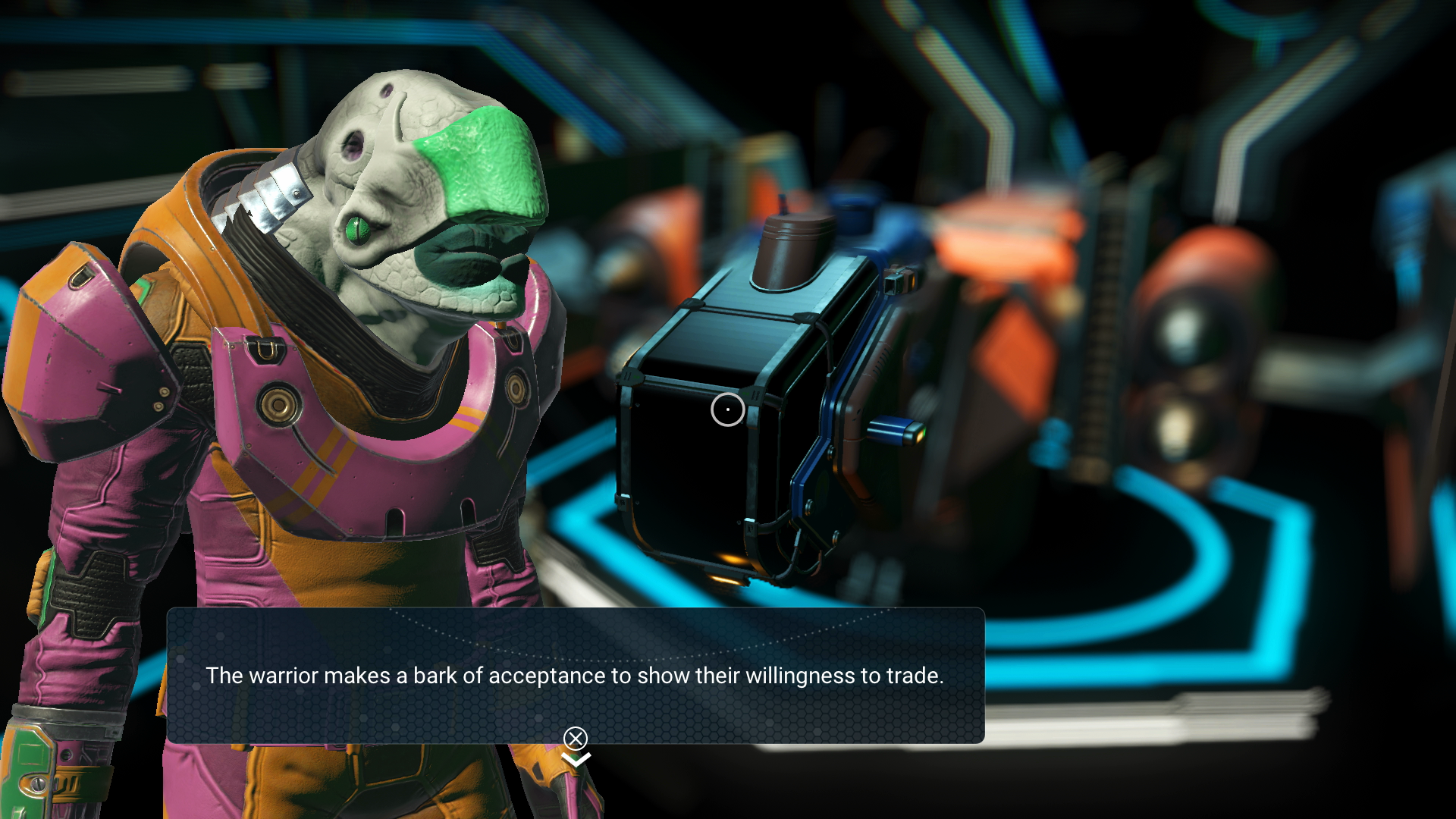 How to Buy Ships in No Man's Sky
So you've been saving up your Galactic Units in the hope of buying a shiny new ship, but can't figure out where to buy the damn thing? Well, buying ships in No Man's Sky is pretty simple, once you know how it works. You see, you can only buy a ship by walking up to it and speaking to its owner. You'll be able to do so at trading Posts and Stations, as ships fly in and out and land on landing pads. Just speak to the owner, select "Inspect Ship", and you'll be taken to a trading screen. Once you're in, simply follow the steps listed below, and you'll have a new ship in no time.
Take a look at the class, role and inventory space of the ship you are buying, if it's what you're looking for, you have two options
The first option is to buy the ship outright, this will be more expensive than the other option
The other option is to trade in your existing ships, after which you will get a discount equal to the value of your ship
If you want to build a collection, simply buy the ship, if you're willing to trade, then take the discount
Remember to transfer your inventory across to the new one before purchasing the new ship
Installed technology cannot be transferred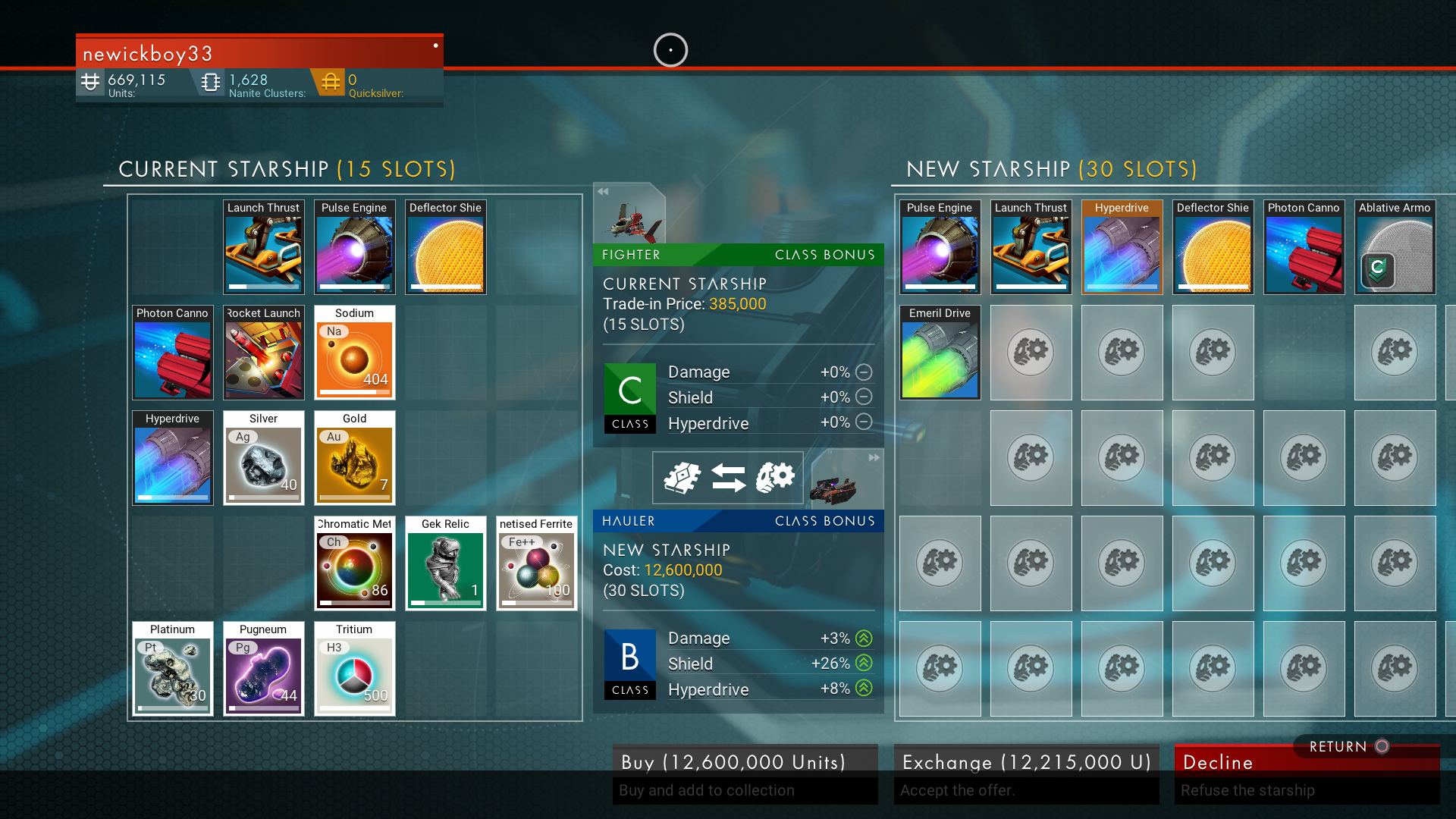 How to Sell Ships in No Man's Sky
As mentioned before, you can trade in your ships for a discount when buying a new one. Unfortunately, you cannot sell you ship on its own, so if you're looking to buy and sell ships for a living, well...you can't.
No Man's Sky Exotic S Class Ships
While on your travels you may run into an exotic type ship. These feature unique designs and special animations which make them hugely coveted by the No Man's Sky community. To get one, you just need to wait in a space station until one comes flying in and lands. They can be found in rich/affluent economies, and there's generally one per system. No Man's Sky Exotic Ships will set you back upwards of 15 million units, so you'll need to get saving to get your hands on one.
How to Switch Ships in No Man's Sky
If you've been busy collecting multiple ships, you might be wondering how to keep track of them all. The best way is to keep them in your Freighter, that way, you can summon your Freighter and have access to all of your ships while in space. If you're down on a planet, you can hit down on the d-pad and select "switch ship". You'll be able to summon the new ship to your location. The new ship will be assigned as your new primary starship, though your old one will be where you left it.
That's everything you need to know about ships in No Man's Sky. For more on the game, be sure to head over to our guide on how to make money fast in No Man's Sky. There's also our No Man's Sky Freighters Guide, which contains info on Freighters and Frigates, and then our No Man's Sky Base Building Guide which tells you how to set up a base.
For more on No Man's Sky, head over to our No Man's Sky Guides Hub. It's got links to all of our guides, up to date since the latest update. There's tips on how to make money in No Man's Sky, a look at how Freighters, Frigates and Base Building work in the game, and a ton of other useful info.