NES Remix series needs "more machine power" than 3DS can muster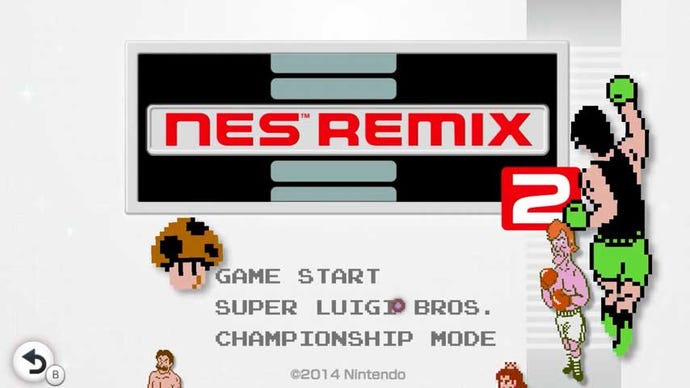 The NES Remix series is unlikely to make the jump from Wii U to 3DS because the portable console hasn't got the grunt to run it, according to director Koichi Hayashida.
Speaking to IGN, Hayashida gave a couple of reasons as to why the two NES Remix games aren't available for 3DS.
"One of the easiest ways to answer that is to say, 'I was working on 3D World, which was developed on Wii U. So I was already familiar with the system's architecture and developing for that platform lent itself to the early stages of the project," he said.
"But, if you step into the shadows a bit more, in order to accomplish what we wanted with NES Remix, and get the effect we wanted out of it and the value that we wanted it to have, we needed some more machine power."
Hayashida said the Wii U "offered that up for us pretty easily, and it just would have been more difficult to do it for the 3DS".
"I think that's really the answer. It's just that the Wii U had the machine power we were looking for in order for us to build the software we envisioned from the get go."
NES Remix 2 arrives on the Wii U eShop on April 25. The series takes classic NES games and, as the title suggests, remixes them, adding new gameplay elements or twists to beloved favourites.