"Nerves" kept Castlevania brand from GC Lords of Shadow reveal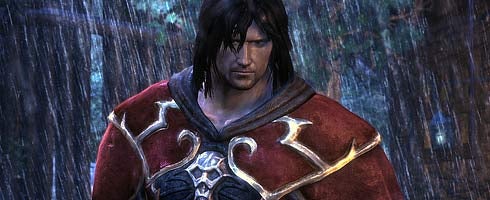 Konami bosses decided to initially announce Castlevania: Lords of Shadow as "Lords of Shadow" as they were nervous at the reaction to such a diversion from the IP's standard formula, Konami Euro dev boss Dave Cox has told GameReactor.
"It was quite a radical departure from what had gone before with Castlevania, and there was a little bit of nervousness that perhaps it wouldn't be accepted as a Castlevania game," Cox said of the title's Games Convention reveal in 2008.
He added: "As this was quite a big departure from what people knew about Caastlevania, senior management took the decision that we were going to announce it as Lords of Shadow, see what the reaction is, and if it's a good one then this would become a fully-fledged Castlevania."
The fact Konami was pimping weirdy fighter Castlevania Judgment at the time didn't help, either.
"Not only that, but as you probably remember, we were showing Castlevania Judgment at the time, and it was felt that we didn't want to take the focus away from that particular game," Cox said.
Cox went on to say that Lords of Shadow had been pitched and green-lit as a Castlevania game.
The title was confirmed at E3 this year to be a pet Kojima project. Patrick Stewart's involved in VO, and trailers have shown stunning form.
It's out next year for PS3 and 360.