Need for Speed: Shift like Gran Turismo? Nope: we want our game to be fun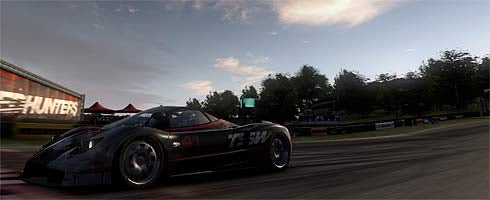 Need for Speed: Shift is obviously gunning for realism. You'd kind of expect the Slightly Mad title, then, to have Gran Turismo in its sights. Apparently not. Shift is going to be about "fun," not "driving in a straight line," producer Jesse Abney told VG247 in London last week.
"We don't pretend to compete with Gran Turismo for technological achievement as well as what I would call a 'driving simulator'," said the developer. "That's not the fun angle we're going after."
"We're going after... what it means to be in a race, in a grid of hard competitors who will battle for position, and who will make the organic nature of the race more about performing at that level and less about the challenge of driving in a straight line."
Despite wanting to offer something different to GT, however, Abney said Shift is paying close attention to Polyphony's work.
"For us we look at games like GT, Forza 2 and GRiD as the high water mark," he added.
Shift ships this autumn for PS3, 360, PC and PSP.