More price cut rumors: PS3 and Xbox 360 both getting cheaper by fall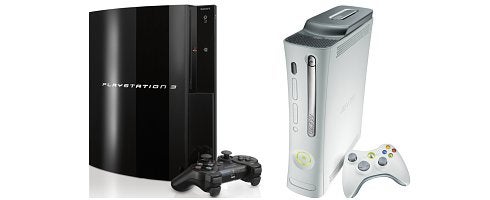 A source close to Ars Technica says that PS3 and Xbox 360 will both get a price cut by fall.
Yes, more "price cut" talk.
The "mole" says that the 80Gb PS3 will become scarce, and thanks to the bundles being offered by Sony, this could happen within two moths time. The Slim will come out in the fall with the price drop and 160Gb models of PS3 will also become scarce -- all part of Sony's diabolical plan no doubt (insert evil laugh).
As far as Xbox 360 is concerned, Microsoft will phase out the Pro making Elite the standard. Another bundle is expected just in time for the holiday shopping extravaganza to replace the Elite, but the source failed to elaborate on what the SKU actually was.
Like you would with most rumors, take out of this what you will.
Via Kotaku.