Marvel vs Capcom: Infinite full roster leaked, confirms no returning X-Men characters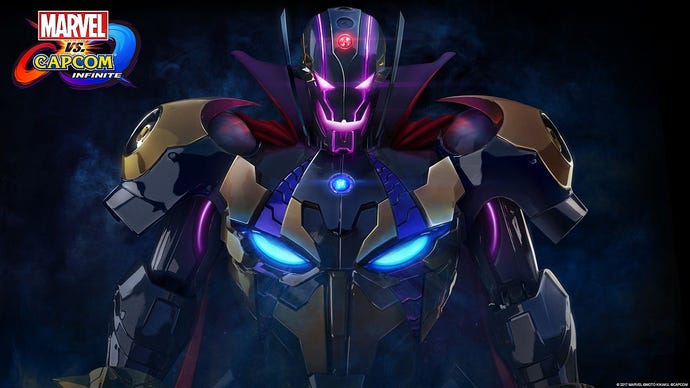 The full roster for Marvel vs Capcom: Infinite includes returning characters, but skips a few fan-favourite ones.
The reveal trailer for Marvel vs Capcom: Infinite, dropped back in December, confirmed the first characters to join the game's roster.
Iron Man, Ryo, Mega Man, Captain Marvel and others were shown. A couple of newcomers were revealed in last month's story trailer.
Today, thanks to a new leak, we now know (almost) the entirety of the game's roster. The information comes from NeoGAF member Ryce, who has a proven track record when it comes to character leaks for the game. Another poster on the same forum revealed that Infinite's roster will be 28-characters strong at launch.
Spoilers beyond this point.
The final roster sadly doesn't include any X-Men, something many fans feared would be the case given Marvel's involvement and its focus on the Cinematic Universe characters it owns.
Here are all characters featured in the leaked roster:
Arthur
Chris
Chun-Li
Dante
Firebrand
Jedah
Monster Hunter
Morrigan
Nemesis
Ryu
Spencer
Strider Hiryu
Mega Man X
Ant-Man
Captain America
Captain Marvel
Doctor Strange
Gamora
Hawkeye
Hulk
Iron Man
Nova
Rocket/Groot
Spider-Man
Thanos
Thor
Ultron
Which leaves one mystery character that we'll have to wait a little longer to know the identity of.
Marvel vs Capcom: Infinite is out September 19 on PC, PS4, and Xbox One.