Lips microphones to support Guitar Hero: Metallica and Rock Band 2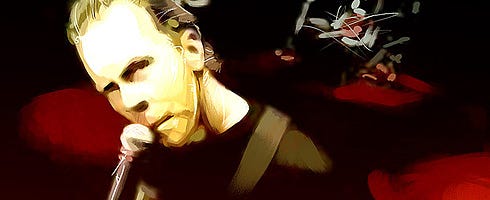 Microsoft has announced that Guitar Hero: Metallica and Rock Band 2 will be the first music titles to support the Lips wireless microphones.
No exact date for the updated functionality was mentioned in the press release, but GH: Metallica will get it first followed by Rock Band 2 later this summer.
Other compatibility updates are expected to be announced at a later date.
Knew it would happen eventually.
Full thing follows.
London, 3rd April - It's time to break free from the cords and perform like a true rock star with music games on the Xbox 360® video game and entertainment system from Microsoft!
Today, Microsoft announced that Activision's "Guitar Hero® Metallica®" and MTV's "Rock Band 2" will be among the first music titles to support the celebrated "Lips" wireless microphones.
Last year, Microsoft created the high quality wireless microphones that set the standard for music game peripherals, and teamed with iNiS to let fans around the world rock out with them on "Lips." With the latest in motion-sensing technology and built-in LED lights that pulse to the rhythm of your performance, these microphones help Xbox 360 stand out as the home of the best music experiences.
Now these mics will help people jam like never before with other great music games on Xbox 360, first with "Guitar Hero® Metallica." A title update this summer will also activate mic compatibility with "Rock Band 2." Additional titles that support the "Lips" microphones will available later this year, and only on Xbox 360.