Latest Eurogamer podcast features Pat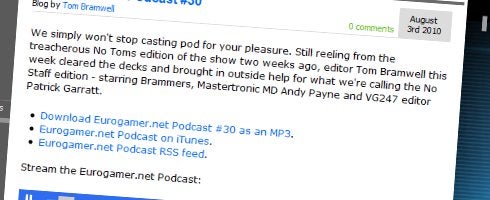 Oh look, another Eurogamer podcast. Oh look, it has Pat!
Yeah, our dear bossman is a special guest for this week's edition of the podcast alongside host and EG editor Tom Bramwell and managing director of Mastertronic, Andy Payne.
It features the lot talking about dogs in gaming, as well as a serious discussion on digital distribution, and more.
We're listening to it now. You should too. So do that here.