Just Cause 2 doesn't get support for Windows XP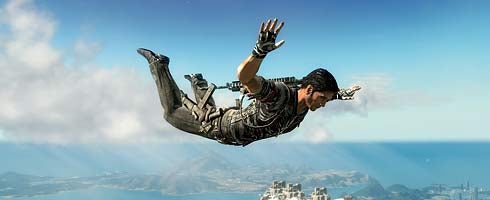 Square Enix has released the PC requirements for Just Cause 2, which reveals the Avalanche sequel will support Windows Vista and Windows 7.
Yip. No XP support.
The reason for that is down to the nine-year old OS not supporting DX10, despite 42 percent of people using it as the most used operating system about, according to RPS.
Get the minimum and maximum specs below.
The game's out on March 26 for PS3, 360 and PC.
Minimum:
- Operating System: Microsoft Windows Vista or Windows 7 (Windows XP is unsupported)
- Processor: Dual-core CPU with SSE3 (Athlon 64 X2 4200 / Pentium D 3GHz)
- Graphics Card: Nvidia Geforce 8800 Series / ATI Radeon HD 2600 Pro with 256MB memory or equivalent DX10 card with 256MB memory
- Memory: 2GB RAM
- DirectX: Microsoft DirectX 10
- Hard Drive: 10GB of free drive space
- Optical Drive: DVD-ROM drive
- Sound Card: 100% DirectX 10 compatible sound card
- Internet Connection: Internet connection required for product activation
- Input: Keyboard and mouse (Microsoft Xbox 360 controller optional)
Recommended:
- Operating System: Microsoft Windows Vista or Windows 7 (Windows XP is unsupported)
- Processor: Intel Core 2 Duo 2.6GHz or AMD Phenom X3 2.4GHz
- Graphics Card: Nvidia GeForce GTS 250 Series with 512MB / ATI Radeon HD 5750 Series with 512MB or equivalent DX10 card with 512MB memory
- Memory: 3GB
- DirectX: Microsoft DirectX 10.1 with Vista SP1
- Hard Drive: 10GB of free drive space
- Optical Drive: DVD-ROM drive
- Sound Card: 100% DirectX 10 compatible Dolby Digital 5.1 sound card
- Internet Connection: Internet connection required for product activation
- Input: Keyboard and mouse (Xbox 360 controller optional)