Japanese man spends over £13k on wedding to marry virtual teen idol Hatsune Miku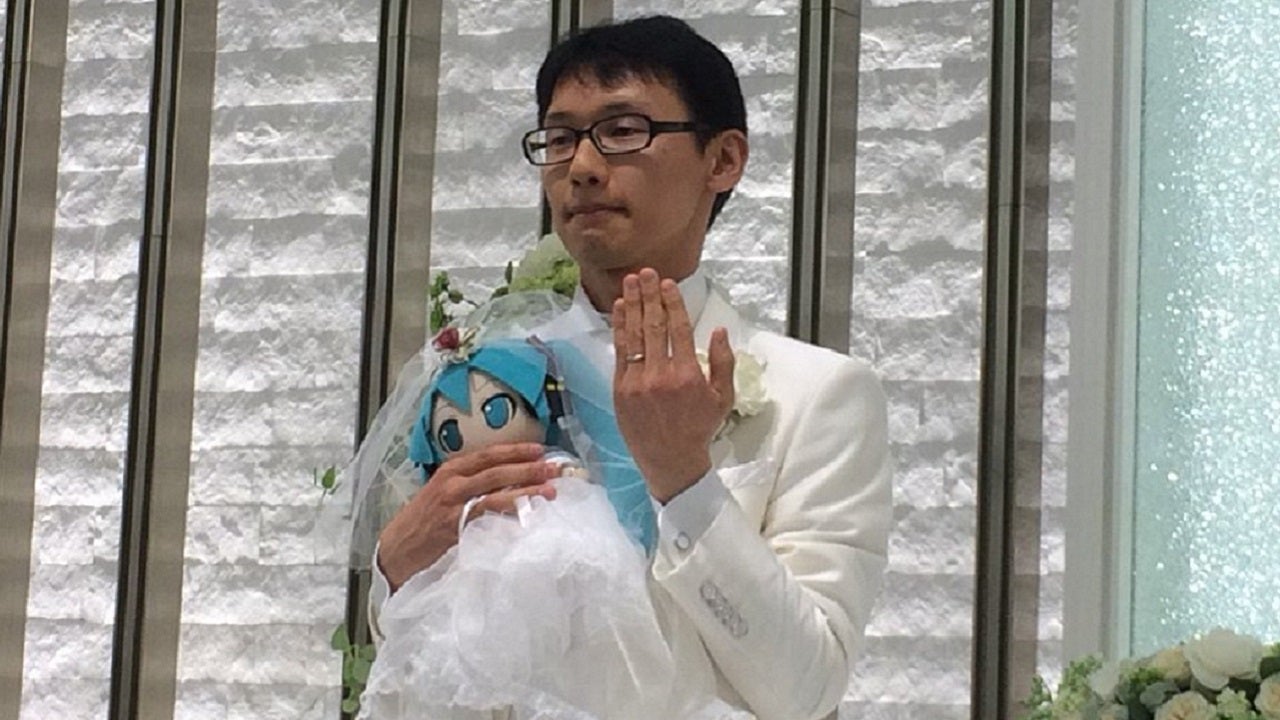 16 yer-old Volcaloid idol Hatsune Miku has found herself married for the 3,700th time.
A 35 year-old Japanese man has spent over £13,000 on a wedding ceremony to marry teen Vocaloid idol, Hatsune Miku, stating that workplace bullying by female higher-ups a decade ago has left him unable and unwilling to pursue a relationship with a "3D woman."
Akihiko Kondo, the groom, is a school administrator who, according to his Twitter account, spent six months preparing for the wedding and two million Yen on the event
JapanTimes reports that 40 guests attended the wedding at Tokyo town hall, which is in no way legally binding and boils down to a very expensive tea party for a single plush doll. None of Kondo's family were present.
"For Mother, it wasn't something to celebrate," he explained.
Technically Kondo married the holographic Hatsune Miku that resides in his $2,800 desktop device, but a plush doll of the idol was present at the wedding. The doll now sports a wedding ring around its wrist that the pair bought at a jewellery shop. Kondo received a marriage certificate from Gatebox, the manufacturer of the desktop holograms, which is one of 3,700 issued to date for unions "beyond dimensions."
He recounts getting rejected by girls as a teenager, and suffered a nervous breakdown following the bullying at work.
"Miku-san is the woman I love a lot and also the one who saved me," Kondo said of his on-the-cusp-child-bride, who won't age, die, or stray. "I'm not seeking these in real women. It's impossible."
Kondo categorises himself as a "sexual minority," stating that any attempts at suggesting he date real-life women is comparable to "trying to talk a gay man into dating a woman, or a lesbian into a relationship with a man."
He added that "Diversity in society has been long called for," saying that "we must consider all kinds of love and all kinds of happiness."