id sold to Zenimax [Update]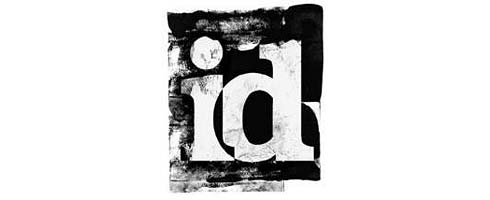 Bethesda parent Zenimax has bought id Software.
Kotaku's got an interview with John Carmack live.
"We're really getting kind of tired competing with our own publishers in terms of how our titles will be featured," Carmack said.
"And we've really gotten more IPs than we've been able to take advantage of. And working with other companies hasn't been working out as spectacularly as it could. So the idea of actually becoming a publisher and merging Bethesda and ZeniMax on there [is ideal.] It would be hard to imagine a more complementary relationship.
"They are tripe A, top-of-the-line in what they do in the RPGs. And they have no overlap with all the things we do in the FPSes."
The end-goal of the sale, said Carmack, is for id to handle its own IPs.
"We can build the pipeline and have a regular pipeline of releases."
Hit the link. Now.
Update: Press release added. Below the drop.
ZeniMax Media Acquires id Software
Brings together two of world's best game studios
Library of powerhouse franchises will include DOOM, Fallout, The Elder Scrolls,
QUAKE, Wolfenstein and RAGE
June 24, 2009 (Rockville, MD) – ZeniMax Media Inc., parent company of noted game publisher Bethesda Softworks, today announced it has completed the acquisition of legendary game studio, id Software, creators of world-renowned games such as DOOM, QUAKE, Wolfenstein, and its upcoming title, RAGE. The acquisition by ZeniMax Media joins together two of the finest, most respected videogame developers in the world, combining the first person shooter (FPS) expertise of id Software with acclaimed role playing game (RPG) developer Bethesda Game Studios – creators of the 2008 Game of the Year, Fallout 3, and the 2006 Game of the Year, The Elder Scrolls IV: Oblivion. Bethesda Softworks will publish the titles of id Software other than upcoming releases previously committed to other publishers.
Founded in 1991, id Software established itself as an industry leader with some of the best-selling and most critically acclaimed video games of all time. id Software created the original first-person shooter, Wolfenstein 3D, and subsequently set new standards in the genre with the blockbuster releases of its DOOM and QUAKE titles. In addition, id Software developed cutting edge, proprietary technology with the id Tech engine which powers many notable FPS titles, and continues to make great advances in game technology under the direction of John Carmack, one of the country's technology leaders and a member of the Academy of Interactive Arts and Sciences (AIAS) Hall of Fame.
Todd Hollenshead, CEO of id Software, commented on the transaction: "This was a unique opportunity to team with a smart, sophisticated publisher like Bethesda Softworks where the interests of the studio and the publisher will be fully aligned in the development and marketing of our titles. In addition, we will now have financial and business resources to support the future growth of id Software, a huge advantage which will result in more and even better games for our fans."
id Software will continue to operate as a studio under the direction of its founder, John Carmack. No changes will be made in the operations of id Software in the development of its games. All the principals at id Software have signed long-term employment contracts, assuring they will continue in their roles developing games at the studio.
"This puts id Software in a wonderful position going forward," said John Carmack, who will continue to serve in his current role as Technical Director. "We will now be able to grow and extend all of our franchises under one roof, leveraging our capabilities across multiple teams while enabling forward looking research to be done in the service of all of them. We will be bigger and stronger, as we recruit the best talent to help us build the landmark games of the future. As trite as it may be for me to say that I am extremely pleased and excited about this deal, I am."