Hyrule Warriors: Age of Calamity is set 100 years before Breath of the Wild, out in November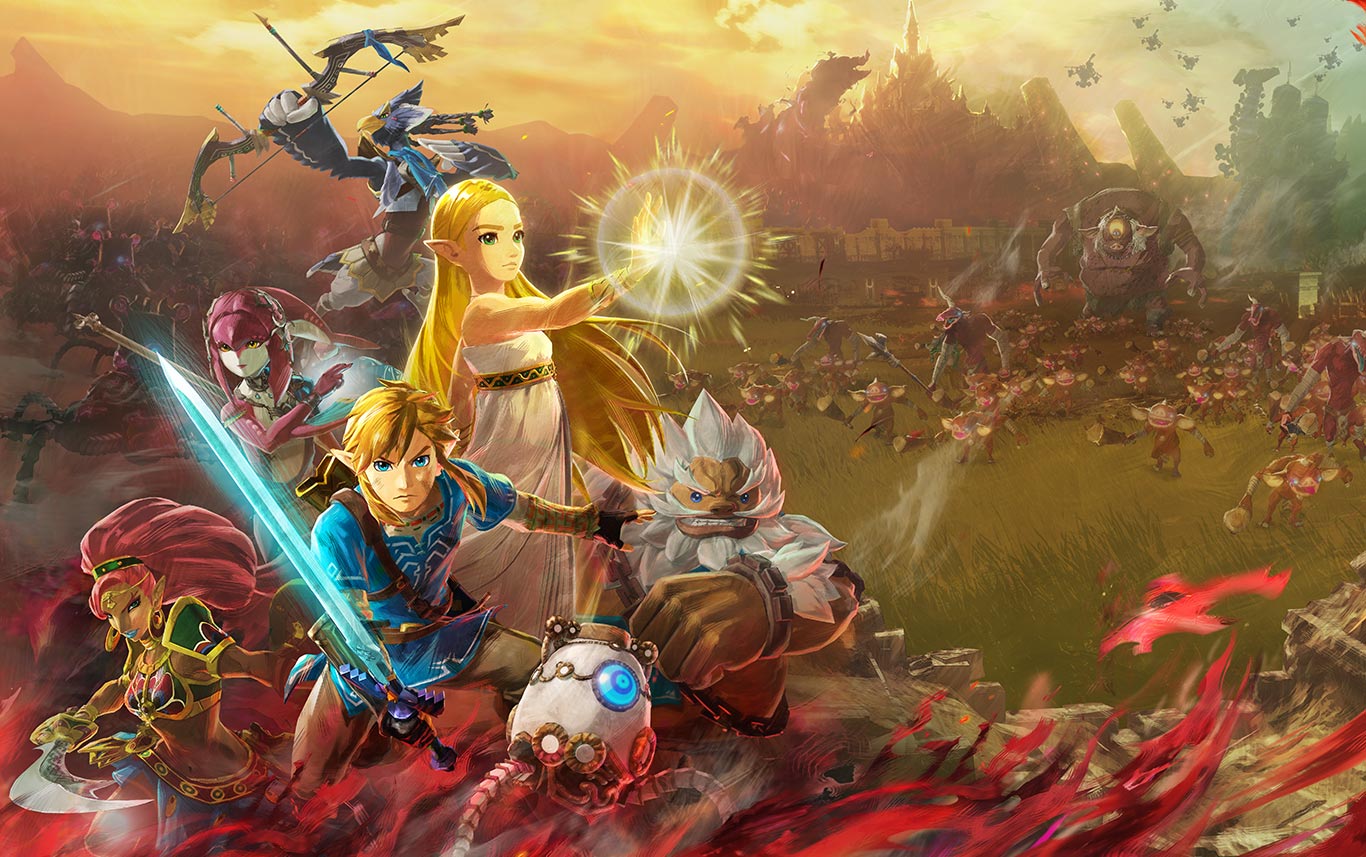 It may not be Breath of the Wild 2, but we're getting a new Legend of Zelda game.
Nintendo has dropped a surprise announcement today: a new Legend of Zelda game, no less. It's called Hyrule Warriors: Age of Calamity.
The story is set 100 years before The Legend of Zelda: Breath of the Wild. The Age of Calamity was referenced breath of the Wild, but full details were not provided in the story.
Expect gameplay that will be familiar to fans of the Hyrule Warriors and Fire Emblem Warriors game, which means you will be performing combos and using various powers. In addition, the game is loaded with a "robust story that depicts the events," relationships and moments of the Great Calamity. You will see the land of Hyrule from a different perspective before Calamity Ganon struck.
Because the "fate of Hyrule hangs in the balance," you will lead your forces onto the battlefield to battle against Calamity Ganon.
You will take control of Link, Zelda, and the other Champions of Hyrule, and use powerful weapons and magical runes to defeat armies of enemies and monsters.
Also, expect voiced cutscenes, environmental puzzles, the ability to unlock weapons and skills, craft materials, and visit shops to obtain items and use the power of the Sheikah Slate, which you will recognize from Breath of the Wild.
It features co-op with a friend on one Switch and you will be able to "fight side-by-side or divide your efforts" to cover more ground.
The news came in the form of an official Tweet, which is increasingly becoming Nintendo's favorite way of making surprise announcements. As with other recent reveals, such as many of the Super Mario games celebrating the series' 35th anniversary, the new Legend of Zelda is also out fairly soon: November 20.