Here's some first screenshots of DOOM for Switch, plus some hands-on impressions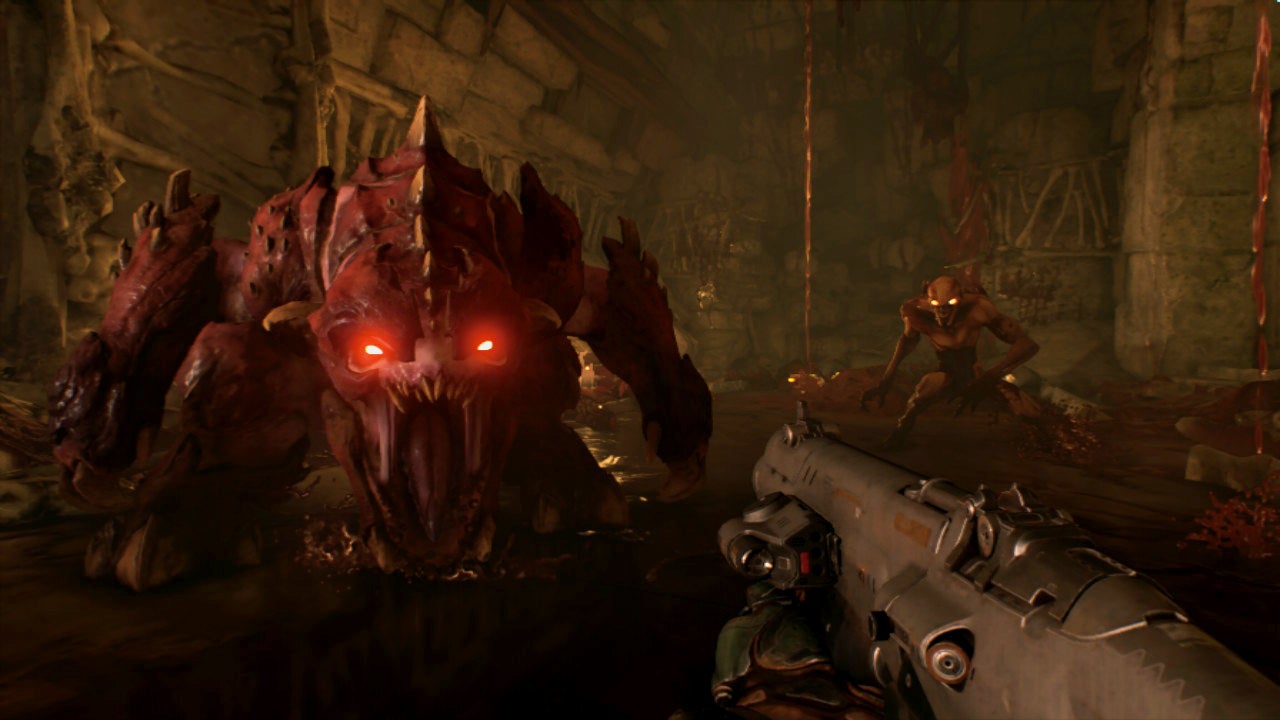 DOOM and the Switch don't necessarily seem like the most obvious of matches, but this seems to be working out just fine.
Bethesda and Nintendo seem to be getting pretty cosy over this little Nintendo Switch thing: first with Skyrim for the Switch, and now with new versions of both Wolfenstein 2 and DOOM 2016 for the console. DOOM is one of the best games of last year and Wolfenstein 2 looks bloody amazing so far, so this is something we can get on board with.
At a Bethesda event last week I got to go hands-on with DOOM on the Switch for a little bit. Here's some caveats to all that - it was only running in handheld mode, and we weren't allowed or able to capture any of our own footage. However, here's some screenshots straight from Bethesda for you to sink your teeth into to start with...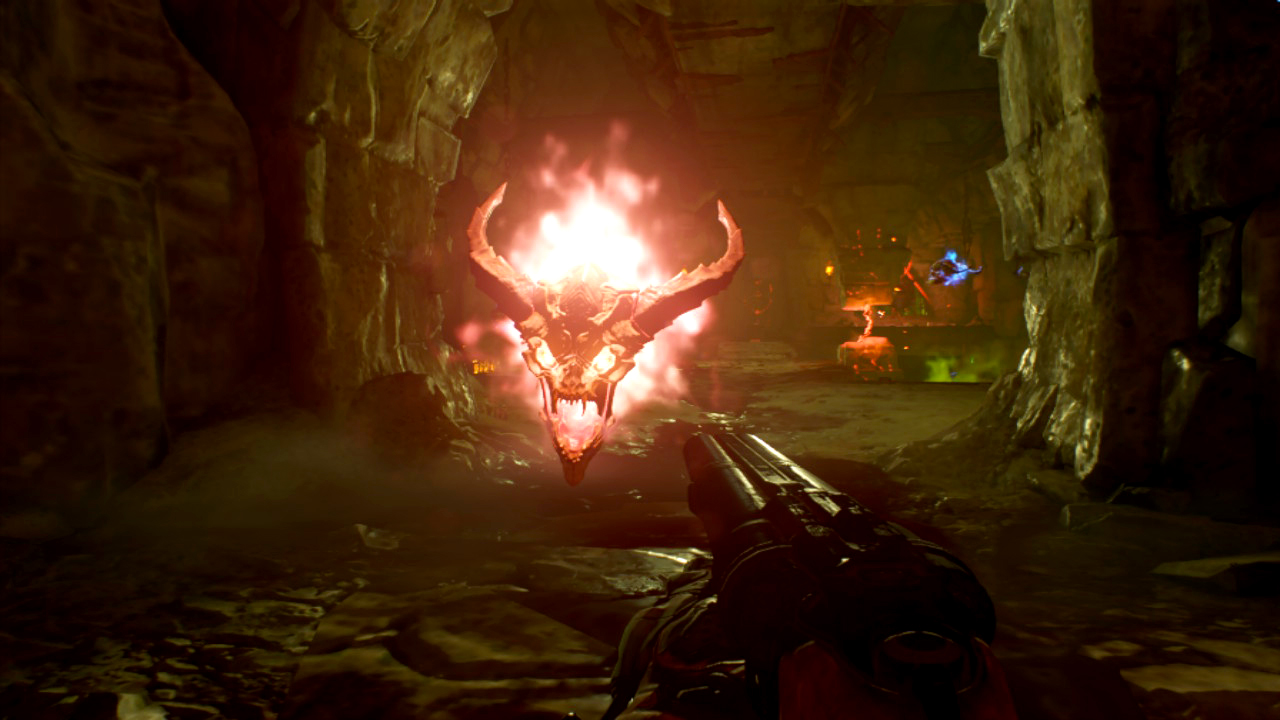 And what of how it runs? Well, it's difficult to come to a detailed conclusion based off a short period of time playing a few trials in handheld mode, but DOOM on the Switch actually looked a decent clip better than I expected it to.
You can see for yourself from the shots above, and while this obviously is no match for the PS4 or Xbox One versions of the game (leave alone PC) there's quite a lot going on, and some of the more intense effects in big firefights or things like the fire that can burn you up alive when you die in certain ways definitely look better than I expected. It's without a doubt the most ambitious port to Switch yet, though that sort of goes without saying - the ones we've seen so far are last-generation shifts over.
The cost for it looking a little better than I'd anticipated is that in this build is three-fold. First, the game is shooting for (and usually reaches) 30 frames per second, where other releases run at 60. Second, that frame rate can even get a tad uneven in minor ways here and there, but these issues are relatively few and far between, with 30fps the standard. I know that's going to disappoint some, especially in a game with breakneck speed like DOOM, but it's by no means game breaking. Finally, the resolution has clearly been dropped, but in these hands-on circumstances it's hard to get a handle on what to exactly.
The 30fps speed was a touch jarring after being used to the PC version, but it still looked and played pretty good - but it seems a bloody good port. The fact that this is running on portable hardware of this kind - a tablet, basically - feels like a more than worthwhile trade off for a lower frame rate and a loss of texture detail. It's good stuff.
There's a big caveat here, of course, is that we could only play in handheld mode. It's well documented that once you dock the Switch the machine can pump up its visuals with a subtle but important uptick in power - and that might well be enough to give the game a boost and solve its minor frame rate woes. If that's the case, this takes an already impressive-looking port and makes it even more so.
DOOM is due to launch on Switch by the end of the year, and includes the excellent base game from last year plus all the DLC. The boxed version only includes the single-player on the cart with multiplayer furnished as an additional free download, while the downloadable version includes both from the get-go.