Here's how you'll get to Destiny: Rise of Iron's new Light cap - and look good doing it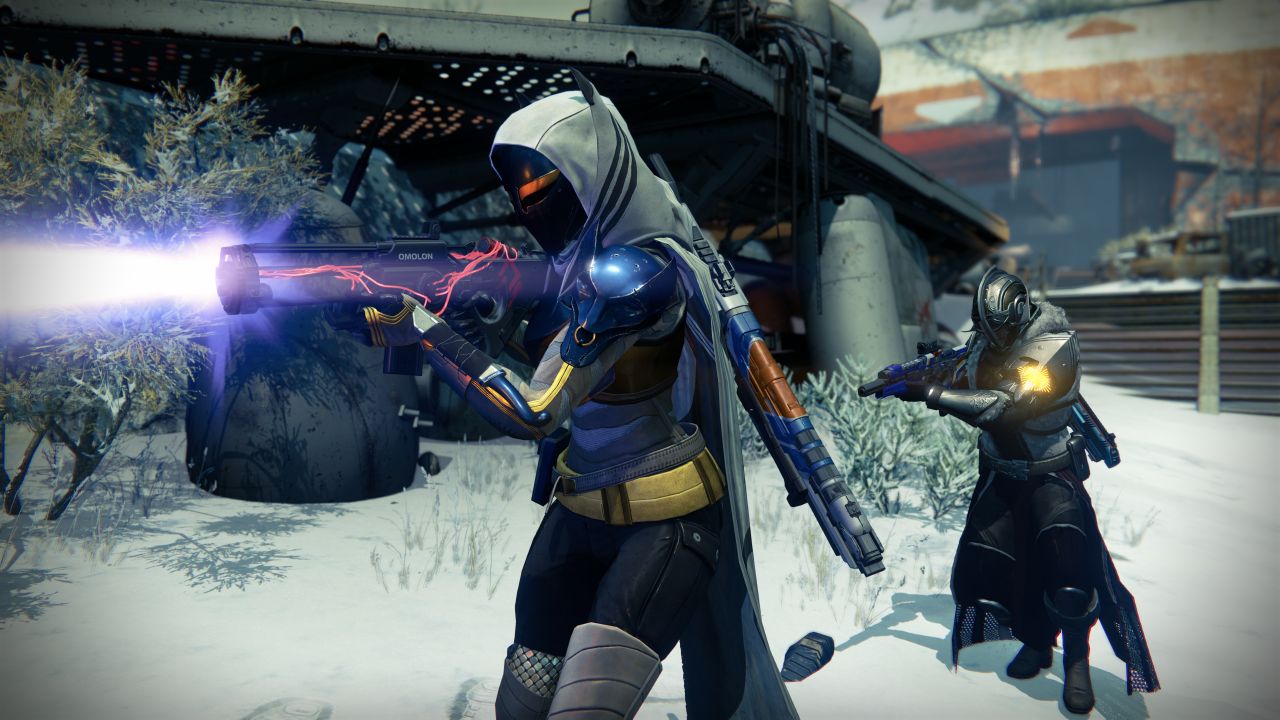 Desiny: Rise of Iron gives you more options than ever to get stronger and look fancier.
Destiny: Rise of Iron raises the Light cap to 385, increasing to 400 when the Hard Mode version of the new raid launches.
As ever, the only way to push your Destiny Light rating up is to collect better gear with higher individual Light ratings. The raid, and especially Hard Mode, will be one source of this gear, but beginning with House of Wolves, Bungie has been working on giving players alternate or complementary means of reaching the cap.
In today's big Destiny: Rise of Iron blowout in Game Informer, as detailed by Arekkz in the video above, Bungie detailed a couple of different new sets of armour, which presumably constitute potential endgame pieces.
Iron Banner and Trials of Osiris return with gorgeous new armour sets, but there's a whole new kind of gear when Destiny: Rise of Iron releases in September - Iron Lord sets. These sets are not obtained through a special event, but through the Rise of Iron Record Book.
Functioning similarly to the Destiny Year Two Moments of Triumph Record Book currently available in Destiny: The Taken King, the Rise of Iron Record Book tracks your performance and achievements across the expansion's various activities. When you complete tasks and reach percentage milestones, you'll score customisation goodies - and the Iron Lord armour set.
There's also going to be a new armour set available through the Archon's Forge arena (which likely means Prison of Elders won't offer endgame gear). In addition to these paths, we know Festival of the Lost and Sparrow Racing League return in Destiny: Rise of Iron, and it's possible these events will be one source of new endgame gear.
So to recap, you'll be able to work towards Destiny: Rise of Iron's Light cap by obtaining gear in the Wrath of the Machine raid, Trials of Osiris, Iron Banner, Archon's Forge and the Rise of Iron Record Book - and possibly also via special events.
This is going to provide a lot of different options for your endgame dress-up pleasure (especially if you use the new transmogrification system to upgrade your old favourites, or the new Faction sets), but it gets even better than that. A new customisation option is coming with Destiny: Rise of Iron called Ornaments.
Ornaments will allow Destiny: Rise of Iron players to change or enhance the geometry (shape) of Legendary armour and Exotic weapons. Bungie hasn't really said how that's going to work, but the Chroma system introduced with the April update is probably a precursor.