Here's how you can take and share screenshots on the Nintendo Switch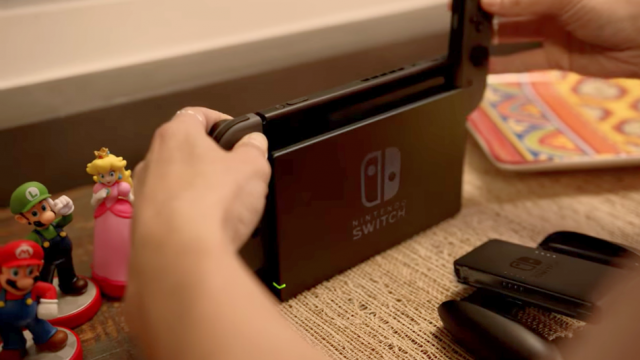 The Nintendo Switch comes with a share feature that lets you take screenshots, here's how it works.
We've known for a while now that the Nintendo Switch will have some social features. One of these was was later confirmed to be a PS4-style button on the the Joy-Con and Pro controller controllers.
In the video above, Alex shows you a step-by-step guide on how to take an in-game screenshot and the options you'll be seeing after taking it.
Taking a screenshot is as easy as pressing the button, which then saves the screenshot to the default album. There's a dedicated button for the shot album on the home screen. Once you're there, you'll be able to filter by screens stored on the SD card or the main memory.
Clicking on any captured screenshot gives you a couple of options. You can layer text over it, copy it to the SD card, or delete it. You can also post it to the console's social network, but this option will go live at launch.
The Nintendo Switch is out starting March 3.